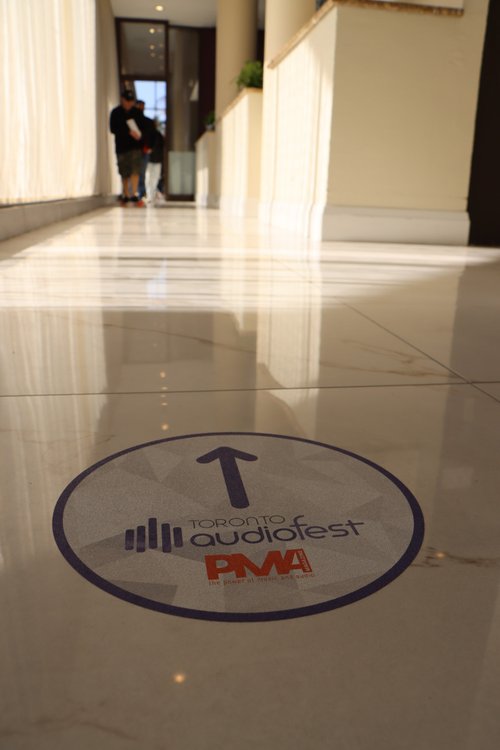 Greetings!
My name is Justin Brown and I've been a loyal exhibitor at the Toronto and Montreal Audiofests for years, but having no new products to showcase, my company decided to skip its turn at this year's Toronto show. To my pleasant surprise, PMA Magazine asked if I'd visit the show in its entirety—a first for me!—from the perspective of an experienced exhibitor and report back with my impressions. I gladly accepted.
The show took place at the Westin Hotel near the Toronto Pearson Airport over the weekend of October 21 – 23, 2022. This year, the Audiofest had to compete with some excellent but unusually warm weather, which might've had some impact on attendance, but did not deter over 2,500 attendees from coming to see, and hear, exhibits from over 60 vendors from Ontario, and a few from across Canada and the US.
It's been some time since the show wrapped up, with the Montreal show now right around the corner. Since I work in the industry, I'll abstain from mentioning anything regarding the specifics of the sound in any of the exhibit rooms. I have a bias for the equipment I represent and wish to avoid any potential conflicts of interest. Instead, I'll focus on the overall experience of being at the show, from an industry perspective, and how this show is unique from many of the others.
The fledgling Toronto Audiofest isn't yet quite as popular as the Montreal Audiofest, but the show has some serious potential. After all, it's organized by the same team behind the well-established Quebec show, which was nearly gone forever in 2016 due to circumstances beyond Sarah's and Michel's control. The two have since worked tirelessly to restore this show to its former glory.
After the successful revival of the Montreal Show, the organizers turned their attention to Toronto, which no longer had a dedicated audio show. There were shows geared towards consumer electronics, but nothing focused primarily on audio. Unlike the Montreal event, which had an established audience, the Toronto show would have to be built almost from scratch.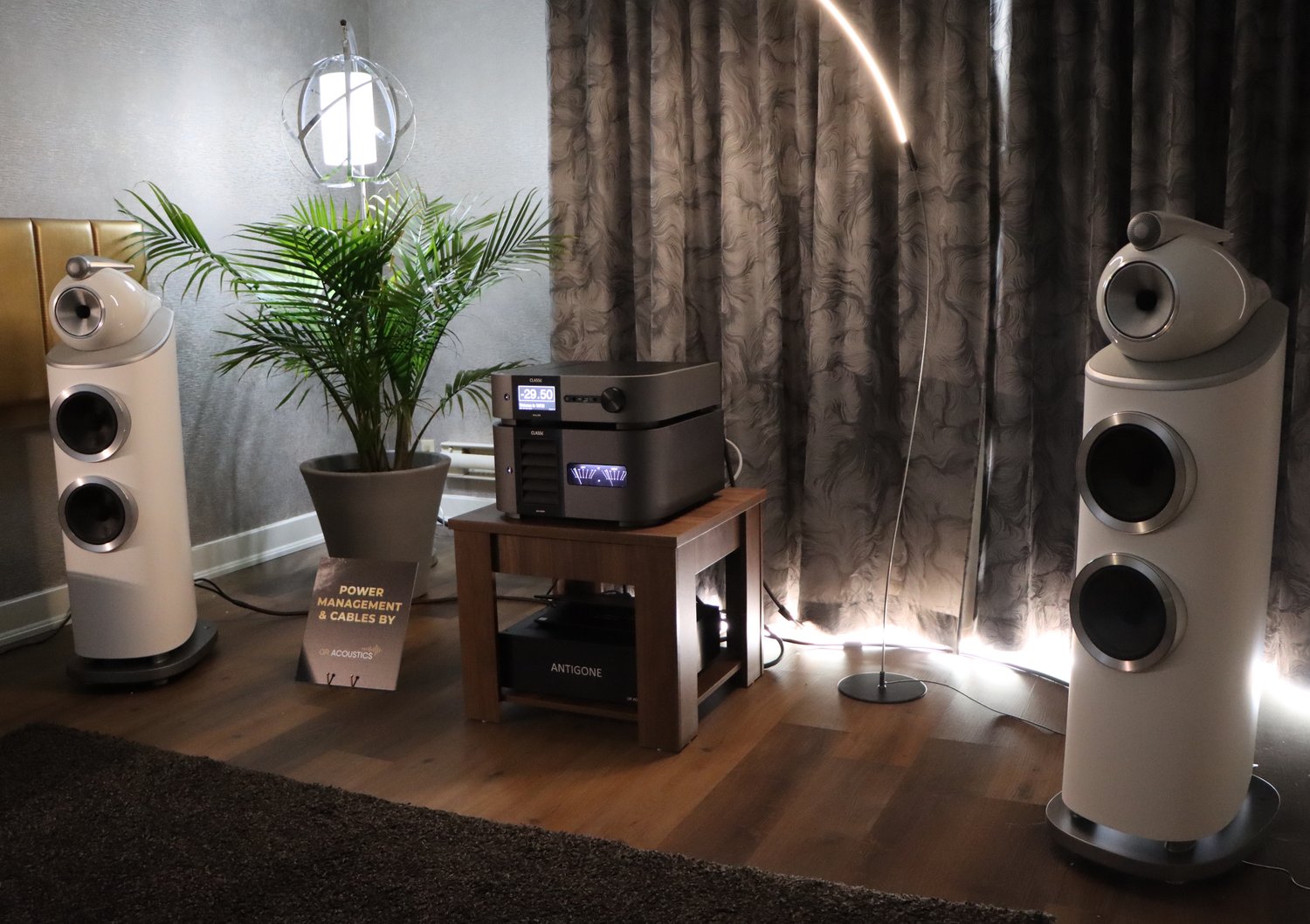 Some might say that the Toronto Audiofest's location away from downtown would hinder its success. I have a bit of a different viewpoint on this. While not in the lively downtown core, the Westin Hotel, being centrally located in the GTA for those coming from around outside of Toronto, is easily accessible—a quick 20-minute express train ride from Union Station for those coming from downtown. Of course, if you're flying in, you have to appreciate the convenience of being across the street from Pearson Airport. The question to ask ourselves is, 'would exhibitors be willing to pay 50% more for rooms, and visitors double the price for parking, for a downtown location? '
There are a few key ingredients to the Montreal and Toronto shows that make them unique:
First, the show organizers extend a level of hospitality that makes you feel as though they've welcomed you into their home. It's enough to make you forget you're spending a few days in a dry hotel room. Sarah's sous vide machines run all day long preparing meals for the Audiofest staff and hors d'oeuvres for the evening festivities in their suite upstairs. There's wine, live music, and even a massage chair (true story!). Opportunities for networking with dealers, reps, and manufacturers are plentiful. You won't find this at any other show.
The Audiofest is reasonably affordable for an exhibitor, whether they're a large manufacturer or a small dealer—there's a room to fit almost every budget. Setup and teardown include assistance from a crew of dedicated staff and volunteers, whom I've had the pleasure of getting to know over the past several years.
Toronto and Montreal have always drawn an excellent representation of both women and young people, two demographics that are too often treated as inconsequential by this industry when they should be treated as participants and potential customers. It was refreshing to see families walking the halls. I believe the minimal cost of attendance and the free admission for those under 18 are big factors at play here.
Attendance
Regarding attendance, it may have been lighter this time than at the pre-COVID show in 2019, but I estimate it was double the turnout rate of the first post-COVID Toronto show held last year. There were also double the exhibitors this year compared to 2021, which allowed more breathing space in the rooms for visitors. The lower visitor turnout rate was likely due to Mother Nature, considering that temperatures got up to about 20°C on all three days of the event. I admit that at times I wanted to be at home cleaning out my garage or simply enjoying one of the last days of the year that can be spent on a patio! I imagine this was something would-be attendees had pondered on this weekend.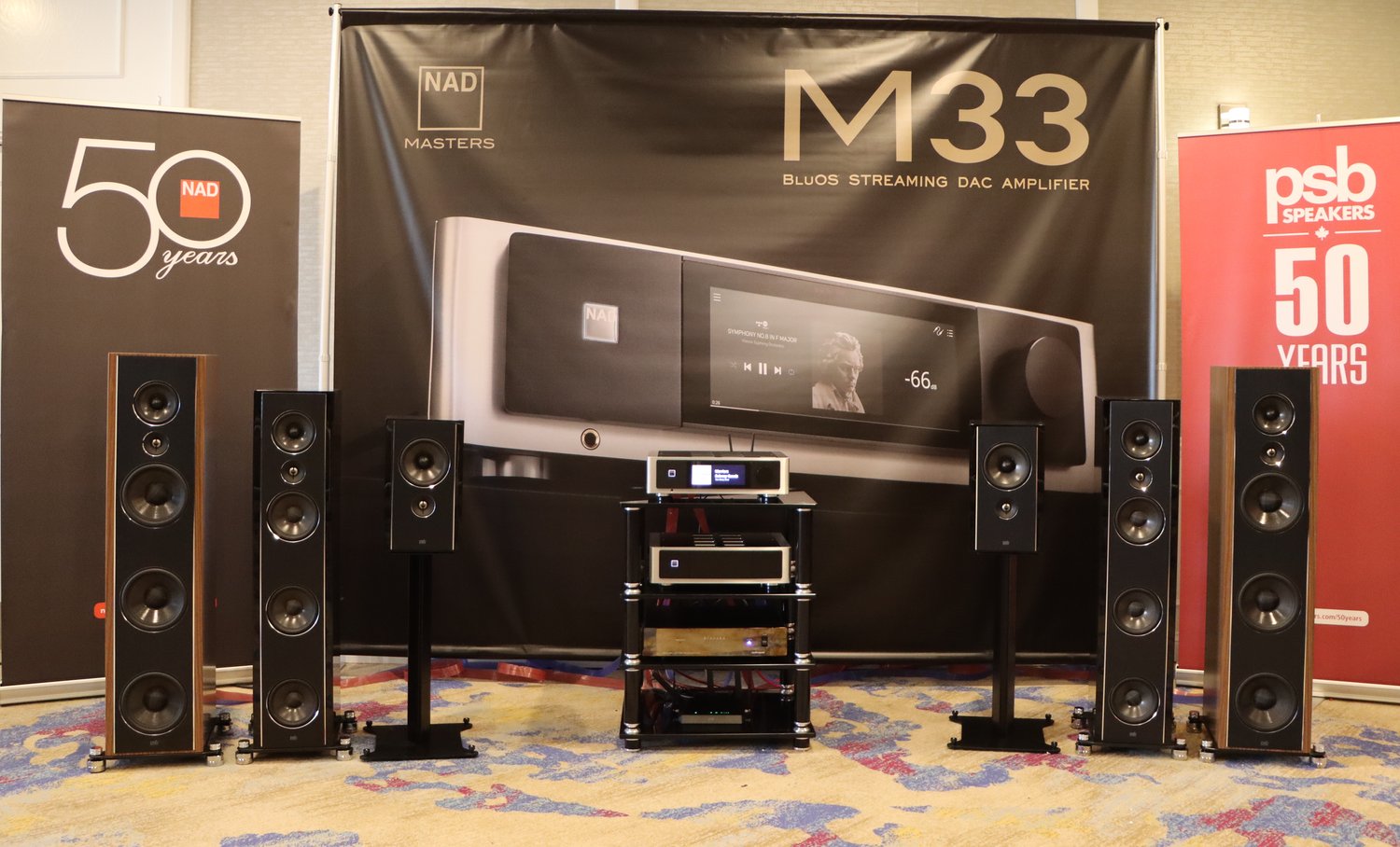 Sound Observations
Many in attendance asked for the music to be less "audiophiley". I'm guilty of playing these tracks myself for visitors, as I'm always concerned I'll clear out the room if I play mediocre-sounding recordings. But something I noticed here might have helped enlighten me. While listening in one of the rooms, a couple had asked if the exhibitor would "play some real music". The exhibitor was happy to oblige and played a request—"Personal Jesus" by Depeche Mode. The room did, in fact, clear out as I'd expected, but it wasn't long before the seats quickly filled up again with new listeners, and their feet were tapping! So perhaps the lesson here is that regular music doesn't so much clear the room as refresh it!
The sound of the exhibits has improved over the years, as exhibitors have gained experience with the Westin's rooms. Several exhibitors were using acoustic treatment to varying degrees of complexity. Some used plants, area rugs, and furniture. Others went all out with bass traps and absorption and diffusion panels, although these appeared only in a few rooms. One easy solution that can make a significant difference is simply to address those first and second reflection points. One room ingeniously used a few Primacoustic panels adhered to the walls with 3M Command strips. A little bit of effort can go a long way, and often the rooms that sounded best to me used some level of treatment.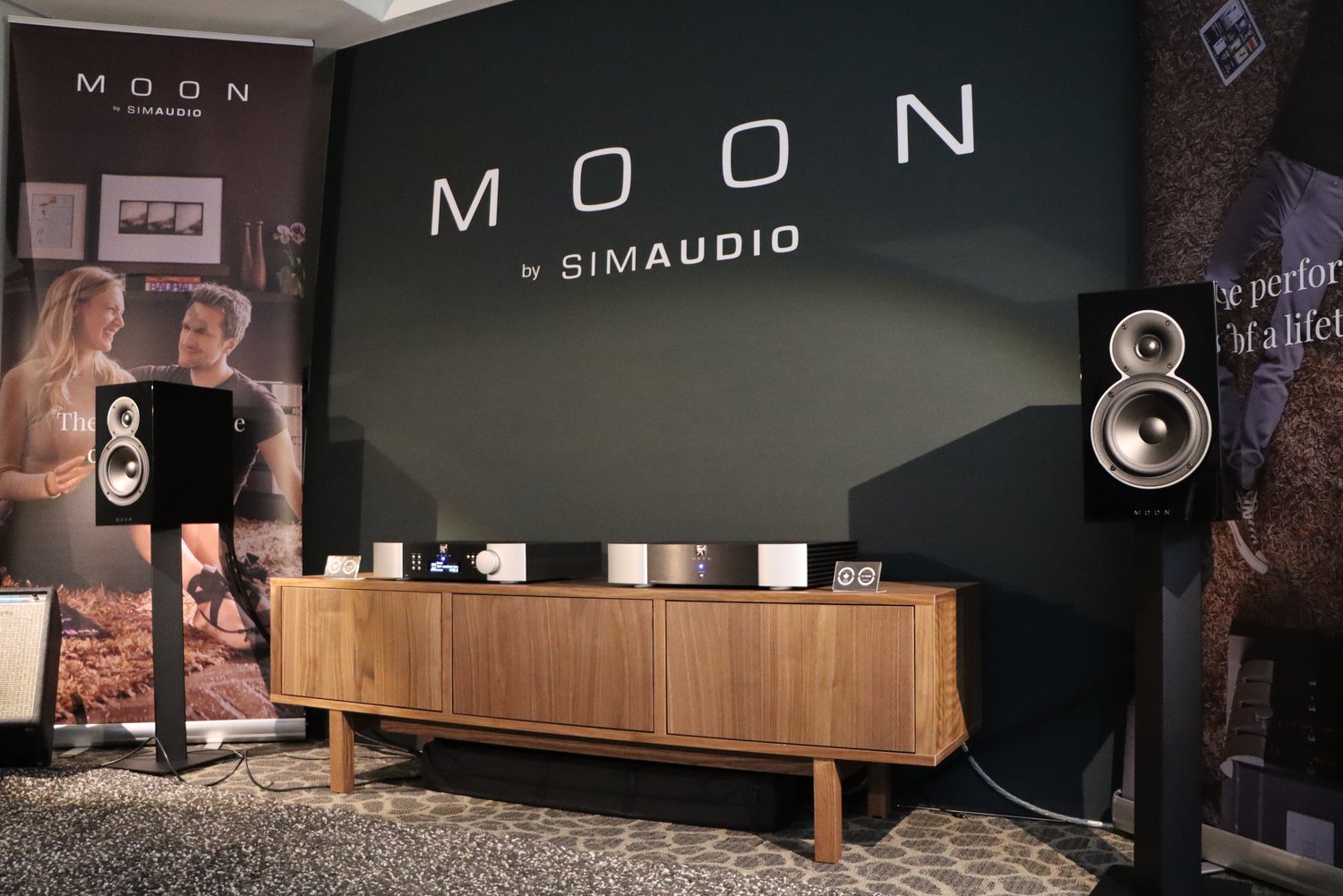 Among my favourite rooms were those that demoed more value-focused, mainstream gear. One system that drew a lot of attention was less than $1000! I've found that the lower cost systems tended to be universally praised, while the high dollar ones received more scrutiny. This is likely due to the lower expectations one might have walking into a room with a budget system. I can understand why many exhibitors choose to bring the larger systems to these shows. After all, we don't go to the Auto Show to see the latest Toyota Corolla.
Many of the suites at the hotel are not unlike your typical listening room. So, putting in the effort to optimize a room for best sound is critical. As a dealer, if you can make your system sound good in one of these rooms, you'll be able to do this in your customer's home as well. This is what differentiates you from Amazon.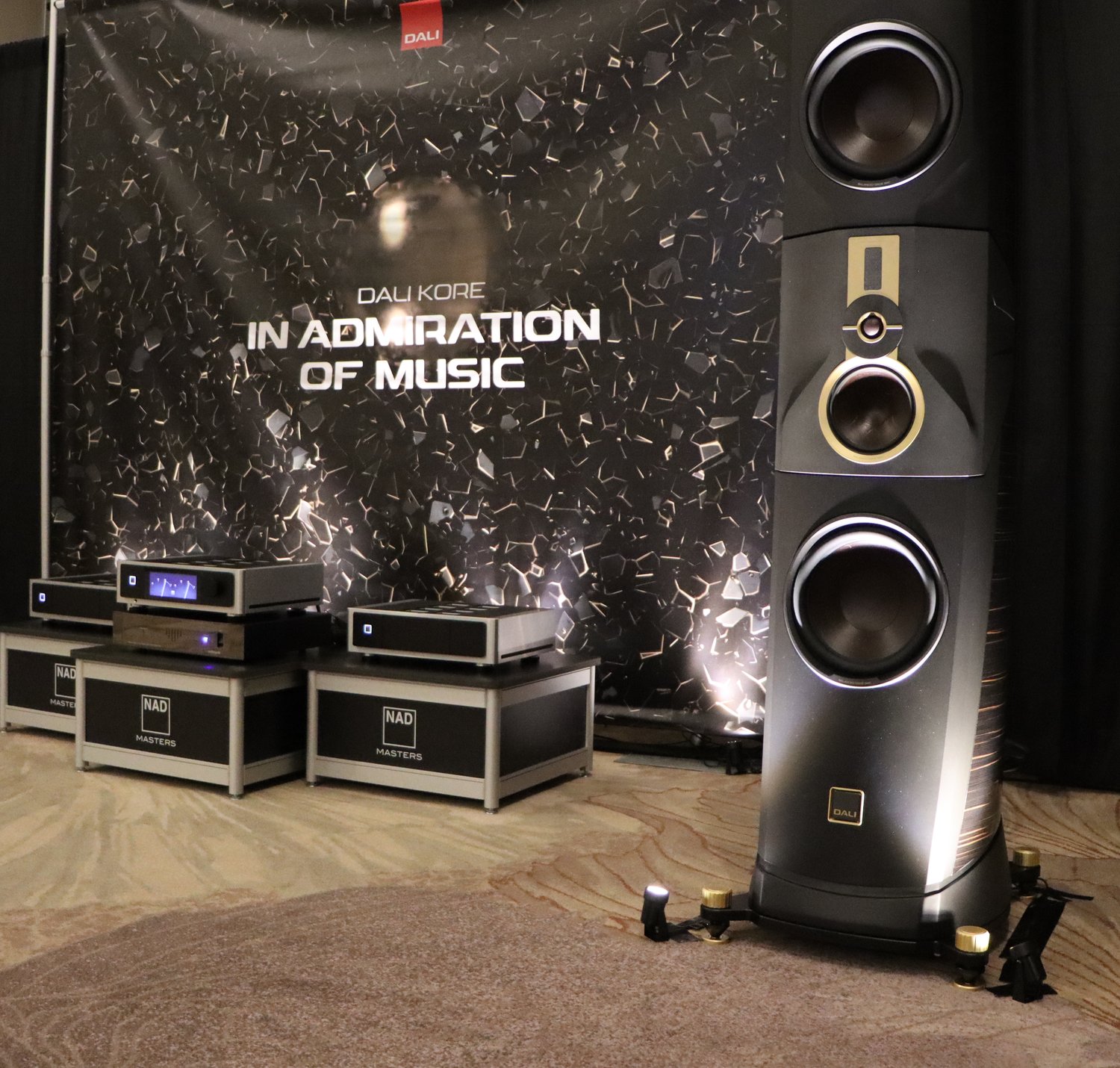 Final Thoughts
I missed exhibiting at the show this year; however, I enjoyed having the opportunity to experience the show from a different angle—as a visitor.
The Toronto Audiofest might not be the biggest audio show around, but it's got good bones. Nearly everything that makes the Montreal show great is here, with room to grow. The Toronto show will return in 2023, from October 21 – 23. I'm looking forward to seeing how it continues to evolve over the years. In the meantime, the Montreal Audiofest will be back at the Hotel Bonaventure, March 24 – 26.
If you're planning on visiting an audio show, or exhibiting in one, this one deserves to be on your "to-do" list.