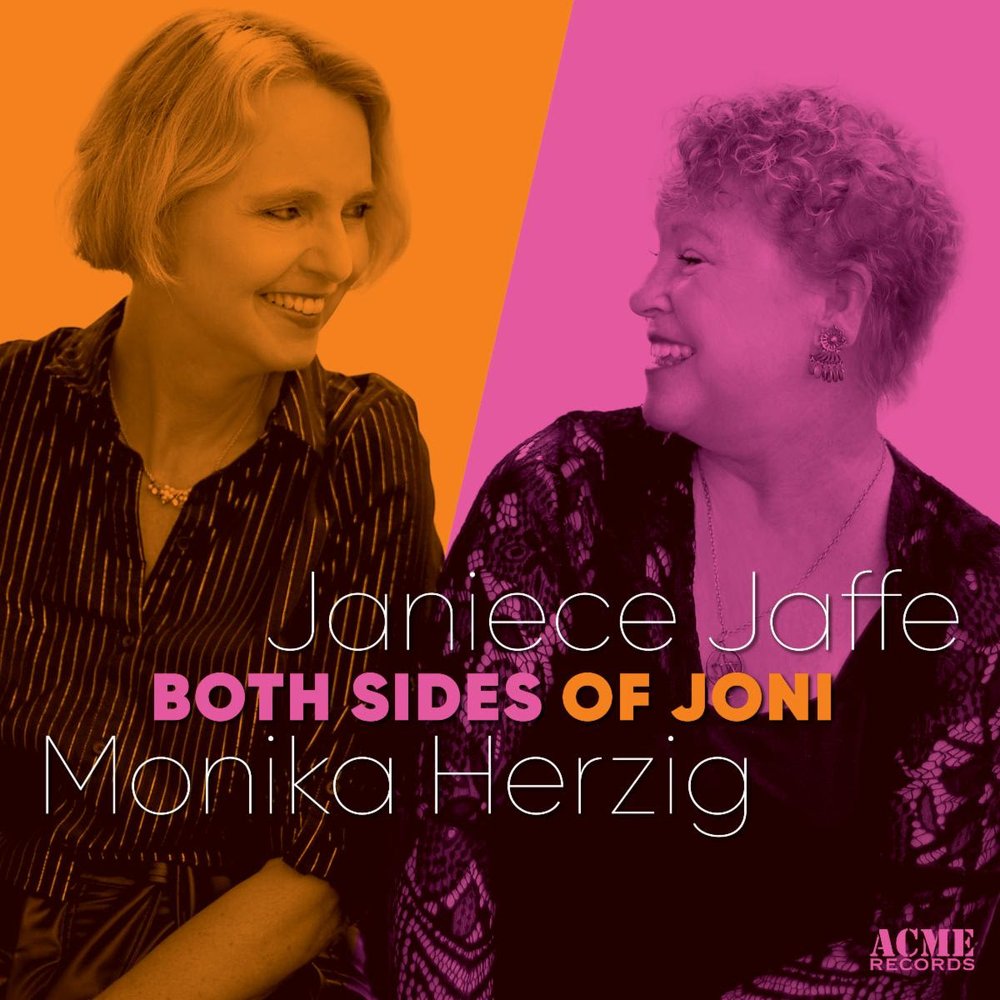 In jazz, as in most other forms of popular music, it's women who are bringing the new and much needed energies to the cause of keeping the music relevant and important. Three recent releases, all of which vaguely fit under the moniker of jazz, are striking examples of the artistry and ideas that women are bringing to music today.
In 1979, singer songwriter Joni Mitchell famously collaborated with jazz-bass visionary Charles Mingus just prior to his death on a record she called simply: Mingus. Filled with compositions written by Mingus for Mitchell, it remains a highlight of the more experimental phase of her long career. Mitchell herself has long been a frequent source of material for female jazz singers, including Diana Krall, Jane Monheit, Dianne Reeves, Cassandra Wilson, and Holly Cole. The genesis of Both Sides of Joni began in rehearsals in the late Janiece Jaffe's barn in southern Indiana between the singer and her longtime friend, Monika Herzig, both faculty members at Indiana University's world renown music school. After sufficient time to work on the new arrangements by Herzig, the pair played the material live in March 2021 before heading into Airtime Studios in Bloomington, Indiana, to cut these by then well-honed tracks. Given the amount of Mitchell covers already recorded and out there, most singers will try and find a more obscure tune by the prodigious Canadian singer/songwriter to put their stamp on. But Jaffe and Herzig confidently wade right into a Mitchell Best-Of with upbeat versions of "Help Me," "Both Sides Now" and "River", all becoming an unqualified success in their respectful hands. The opener "Both Sides Now" is taken at a leisurely pace with saxophonist Greg Ward, another IU faculty member who has played with Prefuse 73, Tortoise, and William Parker, adding haunting sax solos while Herzig stretches out on piano. Ward returns on "Help Me," providing the mournful opening solo, before a stately, almost marching tempo by Herzig takes over. Jaffe carries the melody, aided by overdubs of her singing trio harmonies. This all adds up to a refreshingly different take on Mitchell's biggest hit.
"The Hissing of Summer Lawns" is where the pair really dig in, pausing in the middle for an early, mildly free jazz climax. Jaffe's Midwest accent becomes obvious here on her pronunciation of words like "barbed wire." But this is clearly one of the album's highlights. "River", opened by Carolyn Dutton's violin and Herzig's piano, is another uniquely creative arrangement, brought to life as Jaffe leans into the song emotionally. The fiddle part is a great touch while Herzig's playing is consistently fluid and musical. It's apparent that lots of planning and thought went into this project. Although it goes unmentioned in the liner notes, these takes are undoubtedly assembled from parts recorded separately, though the final product is reasonably coherent and has moments when it definitely swings. Engineer David Weber did a solid job capturing the tonality of instruments. His close miking of Jaffe's voice provides a detailed and natural audio image. A wonderful swan song from a relatively unknown singer. It would have been fun to see this on tour.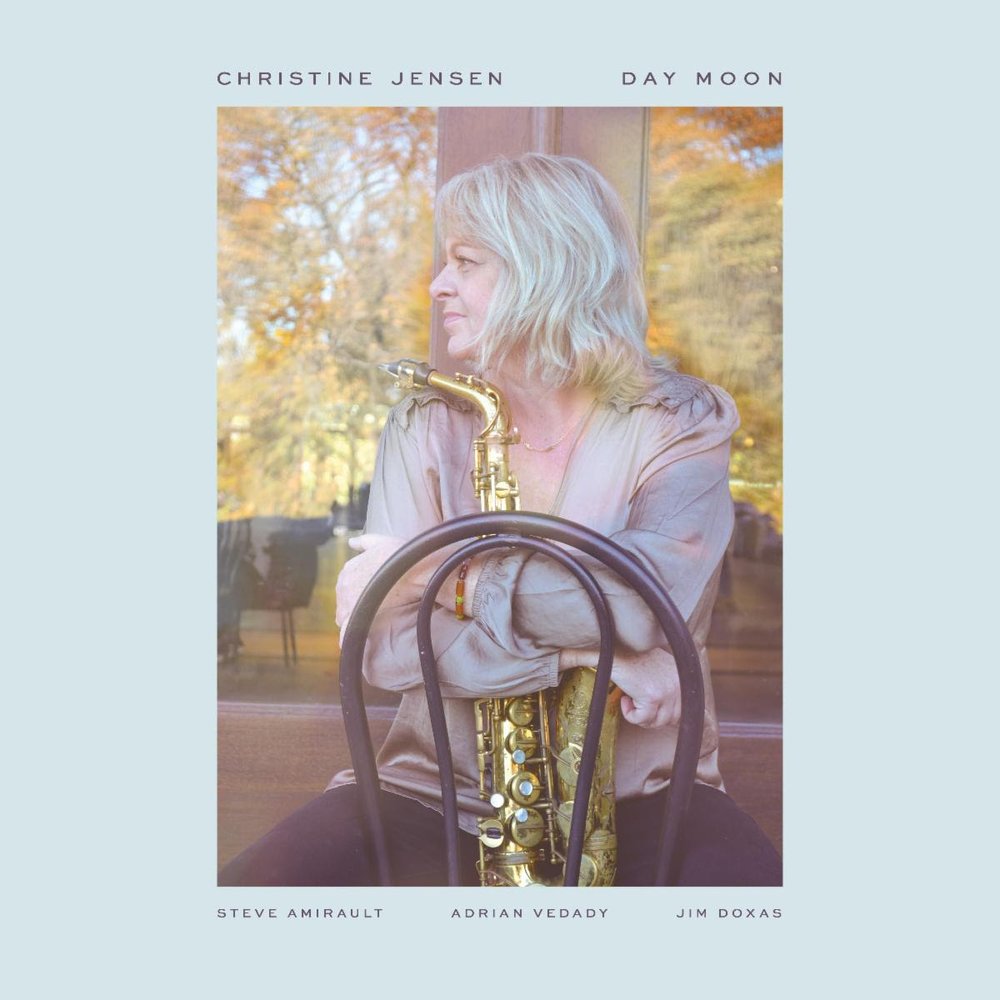 Terrible as it was, the COVID pandemic has been responsible for the making of some extraordinary music. While Canadian Christine Jensen, whose been making fine records since her 2006 session Collage, is a fine alto and soprano saxophone player, it's her writing that distinguishes her as a musician on the rise. She was lucky enough to land a commission from the non-profit Jazz Coalition for her four movement Quiescence Suite that appears on this record. The first movement, "Lined", is appropriately mournful. Not surprisingly considering its piercing sound, Jensen's best instrument, or at least the one she's most emotional through, is soprano saxophone. Set to a driving figure on Steve Amirault's acoustic piano, the suite's second movement "Twenty Twenty Blues," finds her stretching out on soprano, matching the quickening tempo with flowing improvisations. "Tolos d'Abril," a tune she wrote for her April birthday, was also an escape. "My April Fools theme allowed me to fantasize about where I would rather be than lockdown," she says in the liner notes. "And it turns out that would be Brazil." She closes this piece with "Étude De Mars," which opens like most tunes here with piano before Jensen cuts loose. "Balcony Rules", in which Jensen and Amirault duet double on lines, is active and upbeat, while closer "Girls Can Play the Blues" has an easy-going closing time vibe that Jensen uses to show that she connects with the smoky low-down tones necessary for slow blues. While Jensen continues to impress as a writer, it's her sentimental take, full of lyricism and an appreciation for songcraft, that makes her slow take of Jimmy van Heusen's "Here's That Rainy Day" such a pleasure and the album's most successful track. A driven talent worth watching.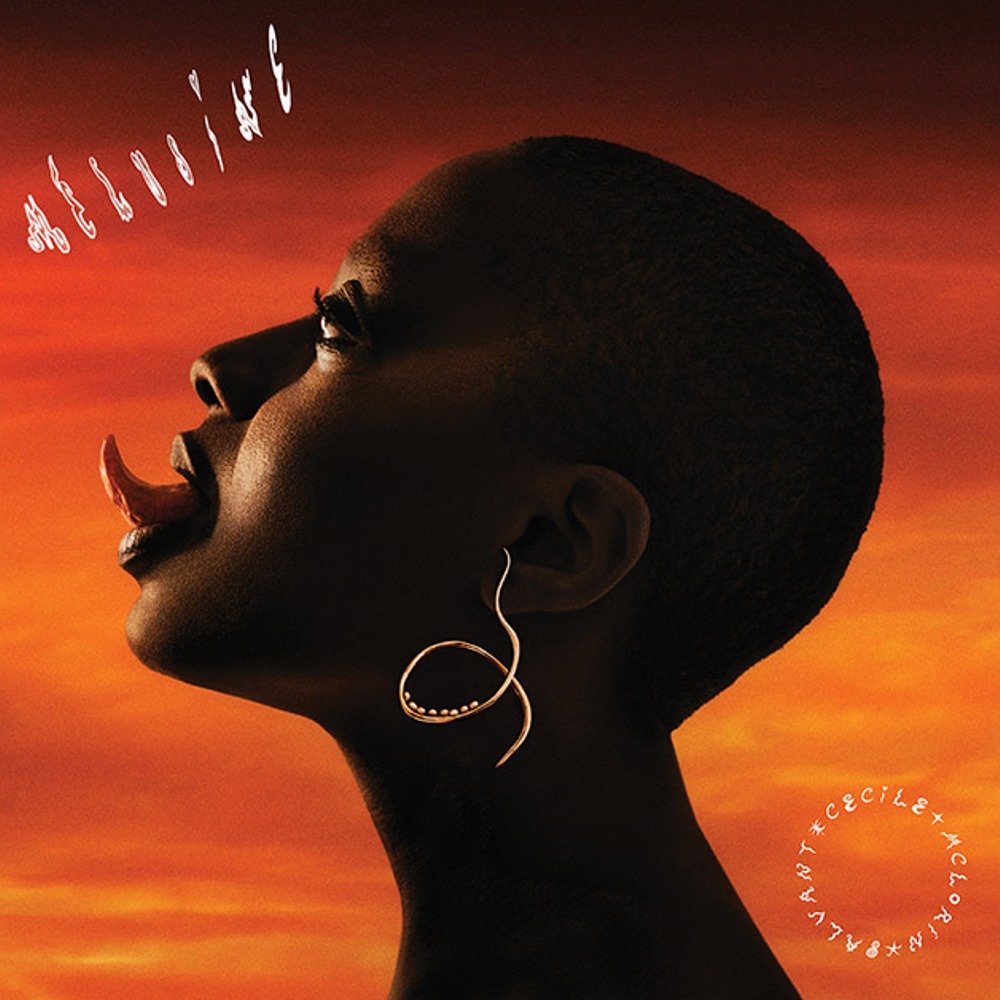 To anyone lamenting the lack of truly special musical talent working today, I say: Cécile McLorin Salvant. While she likes to call herself "eclectic," Salvant is much more than that. She's fast rising into the ranks of the finest jazz singers ever to warble a note. Here she has decided, not surprisingly given her range, to compose a story sung in French, Occitan, English, and Haitian Kreyòl about… take a deep breath… "Mélusine, a woman who turns into a half-snake each Saturday after a childhood curse by her mother. Mélusine agrees to marry Raymondin on the condition that he never see her on Saturdays. He agrees but is later convinced by his brother to break his promise, piercing his wife's door with a sword and finding her naked in the bath, half-snake, half-woman. When she catches him spying on her, she turns into a dragon and flies away, only to reappear every time one of her descendants is on their deathbed." (from her official bio). Umm… okay. In most hands, this would be a recipe for complete and utter disaster. But Salvant is the kind of artist who first needs a challenge and, second, has the chops and the vision to meet it. The French language has always had a special relationship with jazz. With the right singer, the combination of the two can be sexy, very organic and thoroughly inviting. In the second track, "La Route Enchantée", she leans into the romance with help from pianist Aaron Diehl despite the lyrics that tell of a hero wandering in the forest blind with grief. The 14th century "Dites Moi Que Je Suis Belle," with just voice and the African goblet drum, djembe, is followed by Salvant's perky, upbeat "Doudou", where the lover learns he can never see her on Saturday. Her singing throughout sounds effortless and nothing short of absolutely gorgeous. Produced by Salvant, Mélusine was recorded at The Bunker in Brooklyn, NY, by John Davis, Andy Taub, Todd Whitelock, and Salvant herself. The sound is superb with the close miking on her voice during quiet passages, particualrly on the title track. Eventually, the story reaches its climax when Raymondin sees her snake's trail in the Michel Lambert's "D'Un Feu Secret" composed in 1660, but reasons, "I could be cured/If I stopped loving/But I prefer the disease than the remedy."
Salvant composed and played several short palette cleansers between tracks using just synthesizers, one of which, "Wedo", also features her voice. Nearing the end, Salvant works in a song from the French-Canadian musical Starmania, "Petite Musique Terrienne", to illustrate Mélusine having ten offspring who are physically "peculiar." As complicated as this musical journey sounds, it plays smoothly. The music is so inviting that the story can be beside the point. Closing with the short rhythmic "Dame Iseut", a short song written by 12th century female troubadour Almuc de Castelneau, and sung in Haitian Creole, Mélusine is an extraordinary work by one of the most transcendent musical talents of Salvant's generation. Although she works under the title of jazz singer, Salvant is much more. Ignore her at your own peril.