Having completed a tour in England that featured George Harrison and Eric Clapton as guest guitarists, Delaney & Bonnie and Friends returned to America to help Clapton finish his solo debut and embark on a four-month tour to support the album. Once the tour ended, several members of the group, exhausted by the constant bickering between Delaney and Bonnie, abandoned the duo's ensemble to join yet another tour, co-piloted by both Joe Cocker and Leon Russell. The music and mayhem of this large entourage would gather momentum, and become immortalized in the Mad Dog & Englishmen album and documentary film. The "friends" of Delaney who'd defected and went along for the ride included both drummers Jim Keltner and Jim Gordon, Bobby Keys and Jim Price on horns, vocalist Rita Coolidge, and bassist Carl Radle. This group, however, was missing one crucial element: the talent of organist/vocalist Bobby Whitlock.
Whitlock had decided to stay behind, choosing to remain loyal to Delaney and Bonnie who'd given him the biggest break yet of his career. Still, the bickering continued between the married couple, and Whitlock eventually decided enough was enough—he reached out to Clapton, whom he'd befriended during Delaney & Bonnie's European tour, to discuss coming to England to take time off and decide his next career move. Clapton responded by inviting him to stay as long as he wanted at his Hurtwood Edge mansion. Unable to afford a plane ticket, Whitlock contacted Donald "Duck" Dunn, a personal friend and bassist for Booker T. & The MG.'s, who gladly fronted the money. Whitlock hopped on the next flight out of the US.
Not long after Whitlock arrived at Clapton's house, Clapton got a call from Harrison announcing he was going to record a new album made up of songs he'd been working on while with the Fab Four. Now that the Beatles were no more, Harrison wanted a new band to record his first solo album with, and asked Clapton and Whitlock to join him. Clapton and Whitlock, already in talks about forming their own band, accepted George's offer, as did bassist Carl Radle. It was the beginning of what would become Harrison's most accomplished album, All Things Must Pass.
Word about Harrison's "new album" spread like wildfire. Although the plan originally called for using Jim Keltner on drums, Jim Gordon got the role, simply by being at the right place at the right time. Things moved quickly after that—saxophonist Bobby Keys and trumpet/trombonist Jim Price flew over from the States to join in the fun and help make history.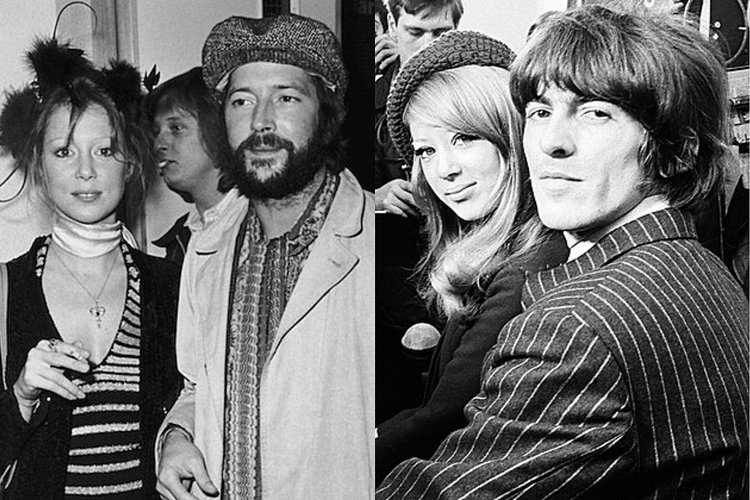 Harrison had purchased Friar Park in Henley-on-Thames, a huge Victorian, Neo-Gothic mansion that was rumoured to have 101 rooms (years later, Harrison's wife, Olivia, denied the claim, saying the number of rooms was closer to thirty). Whitlock visited the estate to begin working on the tracks with Harrison. A unique atmosphere hung over the proceedings, as numerous members of the Hari Krishna religious sect were constantly parading in and out of the premises; George had become a full-fledged devotee of the faith.
Harrison brought Whitlock to Abbey Road Studios to work on the songs "The Art of Dying" and "Let it Down", on which Whitlock played tubular bells and Hammond organ, respectively. Later, Whitlock performed other roles. He played piano on "Beware of Darkness"—marking the first time he would play and record that instrument rather than his usual organ—pump organ on "I'd Have You Anytime," and Hammond B3 on "What is Life", "If Not For You", and "Thanks for the Pepperoni." Of this last tune, Whitlock wrote in his book: "I was playing my beginner rock and roll piano". He sang high harmony on "Awaiting on You All." His greatest personal achievement, however, might have been as the arranger for all the horn parts on the title track, "All Things Must Pass." Harrison had personally asked Whitlock to do it, which didn't go over well with the actual horn players, saxophonist Bobby Keys and trombonist Jim Price.
Phil Spector—who produced the Beatles' album Let It Be—was asked to reprise his role for Harrison's massive project, which ultimately became a triple-album. In exchange for their services on Harrison's project, Spector agreed to produce some of Clapton's and Whitlock's own music—"Roll It Over" and "Tell The Truth" were recorded at Abbey Road Studios during the earliest stages of the making of Harrison's album. Clapton's band didn't have a name yet—the eventual band title "Derek & The Dominos" came about by accident, when an emcee who'd misheard the provisional name of "Eric & the Dynamos" announced it as "Derek & the Dominos".
Referring to the recording sessions of All Things Must Pass, Marc Shapiro, in his biography, All Things Must Pass: The Life of George Harrison, quotes Harrison as having said, "I was just trying to do an album and I had so many songs that we recorded one after another". In addition to the all-star band, numerous guests, including Beatles drummer Ringo Starr, piano/organist Billy Preston, and drummer Phil Collins, dropped by to contribute their own touches on songs.
In a wild, twisted three-way tryst, while Clapton was courting Pattie Boyd's sister, Paula, he wrote the song "Layla" as an affectionate tribute to Pattie. Pattie wrote in her autobiography, Wonderful Tonight, that when Paula heard the demo, she instantly knew it wasn't about her, and stormed out of the listening room in tears straight into the arms of… Bobby Whitlock!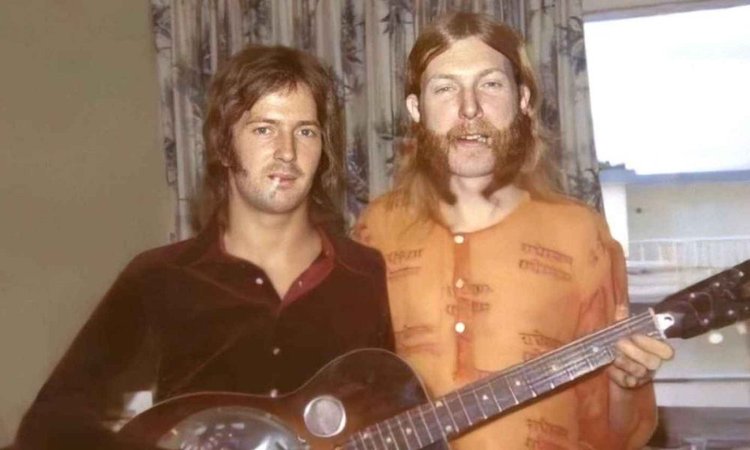 Clapton was head over heels in love with Harrison's wife, and admitted so much publicly at a party thrown by his manager, Robert Stigwood, and which both he and Harrison attended. The entire Layla and Other Assorted Love Songs album is, in essence, Clapton expressing the emotional rollercoaster ride he endured as a result of his unrequited love for Pattie. The name Layla was a reference to the ancient Arabian/Persian love story, Layla and Majnun. The whole affair, of course, put a strain on Clapton's and Harrison's friendship, but they remained friends and continued to play music together.
Two of the earliest tunes written for Layla, "Bell Bottom Blues" and "I Looked Away", the latter being the first song Clapton and Whitlock wrote together, were recorded at Criteria Studios in Florida by producer Tom Dowd, who happened to be working on material for the Allman Brothers' upcoming album, Idlewild South. This situation proved to be serendipitous, as Dowd told Clapton that the Allman Brothers band had an upcoming performance at an outdoors concert in Coconut Grove. Clapton had already heard Duane Allman's guitar chops at Muscle Shoals Studio in Alabama when the southerner collaborated on Wilson Picket's 1969 album Hey Jude. With Dowd at the helm as co-producer and engineer, Allman had delivered scorching blues guitar licks on the album's title track that greatly impressed Clapton.
The feeling of admiration was mutual, as Allman had always hoped to meet Clapton. They met backstage after the concert, during which Clapton invited Allman back to the studio to jam and maybe lay down a few tracks. The rest is history—Allman's contribution to Layla was massive, and the dueling guitars on the song's title track, as well as other recordings captured during the session, still stand as some of the greatest slide guitar work ever documented in rock history.
Whitlock's biography delivers unprecedented details—his "track-by-track" information about the proceedings during the Layla recording sessions is stunning. "Most songs on the record are in the order that they were recorded," says Whitlock, whose stories are often intimately personal and memorable. To wit: "Keep On Growing" started out as an instrumental jam at Clapton's Hurtwood Edge mansion, with Clapton layering guitar parts repeatedly, and Whitlock improvising lyrics on the spot, writing them down as fast as he could so he wouldn't forget them when the time came to record the songs; "Key To The Highway" starts as a fade-in because Dowd had stepped out of the booth to go to the bathroom, and by the time he returned, the spontaneous jam was already in full throttle! Dowd yelled to the assistant engineers to push the faders up immediately to capture lightning in a bottle.
"Thorn Tree In The Garden" was written by Whitlock to mourn the death of his beloved dog, killed by one of his roommates at The Plantation in California's San Fernando Valley, who thought there wasn't room for it at the house. "That was my only friend," recalled Whitlock in his memoir.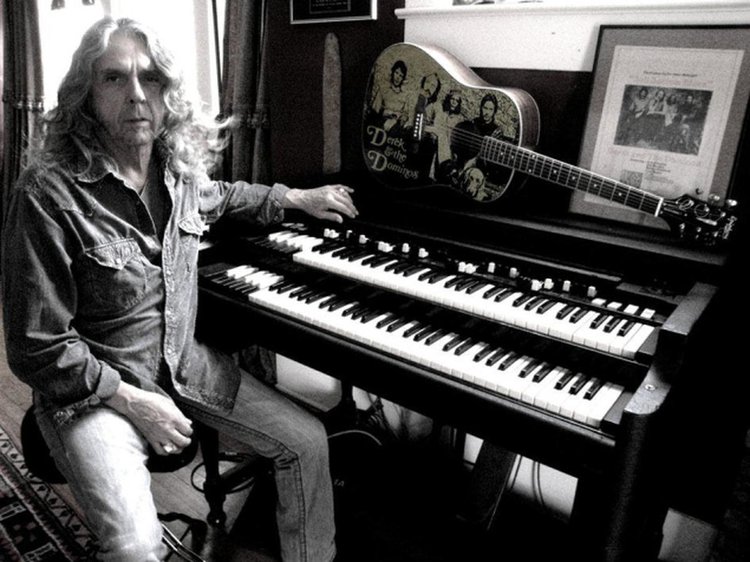 "Nobody Knows You When You're Down and Out", the first track Allman recorded with the band, started off as merely a suggestion to use as a filler during a point in the sessions when they felt they didn't have enough material for a full album.
To boost sales and drum up enthusiasm, the band began a tour, using songs from a variety of sources, including from their upcoming album; Clapton's earlier self-titled first album; tunes from Cream; even a Blind Faith song. From there came Derek & the Dominos Live In Concert, recorded in October, 1970, but only released in 1973—well after the band's eventual demise. Still, the album represents an excellent document that captures the essence of the power-packed punch the group was capable of delivering on any given night.
Less than a month after the live Dominos album was recorded, and three weeks after his performance at the Isle of Wight Festival, Jimi Hendrix died on September 18, 1970, in his girlfriend Monika Dannemann's apartment at the Samarkand Hotel in Notting Hill Gate, London. The announcement of his passing shook up everyone, including Clapton. "Eric had bought a beautiful left-handed Stratocaster he was going to give him," Whitlock penned in his memoir. The album was finally finished and ready to be unleashed on the world. There was a session "wrap party" where the band celebrated the event. As per Whitlock: "Tom [Dowd] even said this was the best album he had worked on since The Genius of Ray Charles." Still, the album didn't do well upon its initial release—it seemed the majority of the public was unaware that "Derek" was Eric, which hampered sales.
Thirty years later, Harrison paid proper tribute to Derek & the Dominos in his liner notes for the 2001 "Deluxe" box set of All Things Must Pass. Whitlock provides the most thoroughly-detailed synopsis ever documented of the sessions' proceedings—the chapter devoted to the landmark album in his autobiography is a "must-read" for any true Harrison fan. When Harrison's three-LP set originally came out in December, 1970, it went straight to #1 on the charts, led by the chant-driven piece "My Sweet Lord," with its highly melodic mantra.
By then, Whitlock had been approached by producer Jerry Wexler to join Atlantic Records as a solo artist. Whitlock agreed, for which he received an advance signing bonus of nine thousand dollars. Thus marked the end of Derek & The Dominos, along with Whitlock's extended stay at Clapton's Hurtwood Edge estate.
A new chapter was beginning—one that marked the start of Whitlock's solo career, Harrison's cry for Bangladesh, and Clapton's depression that led to a rainbow… These stories and more coming up.
Books on my shelf:
Becoming Elektra: The True Story of Jac Holzman's Visionary Record Label by Mick Haughton. Jawbone Books [2nd Ed.](2016).
All Things Must Pass: The Life of George Harrison by Mark Shapiro. Virgin Books (2002).
Leon Russell: In His Own Words (With A Little Help From His Friends) by Leon Russell. Steve Todoroff Archives (2019).
Me by Elton John. Henry Holt & Co. (2019).
Joe Cocker: The Authorized Biography by J.P. Bean. Virgin Books (1990).
Delta Lady: A Memoir by Rita Coolidge. Harper Collins (2016).
Time Is Tight: My Life, Note By Note by Booker T. Jones. Little, Brown (2019).
Bobby Whitlock: A Rock 'n' Roll Autobiography by Bobby Whitlock. McFarland & Co. (2011).
Clapton: The Autobiography by Eric Clapton. Broadway Books (2007).
Miss O'Dell by Chris O'Dell. Touchstone Books (2009).
Wonderful Tonite: George Harrison, Eric Clapton and Me by Patti Boyd. Harmony Books (2007).
You Never Give Me Your Money: The Beatles After The Breakup by Peter Doggett. Harper Collins (2009).
Rhythm and the Blues by Jerry Wexler and David Ritz. Alfred A. Knopf (1983).
Follow The Music: The Life and High Times of Elektra Records in the Great Years of American Pop Culture by Jac Holzman and Gavan Davis. First Media Books (1998).
Elton John by Phillip Norman. Harmony Books (1991).
Tin Pan Alley: The Rise of Elton John. Keith Hayward. Soundcheck Books (2013).
His Song: The Musical Journey of Elton John. Elisabeth J. Rosenthal. Billboard Books (2004).
Elton John: The Biography by David Buckley. Chicago Review Press (2009).