Somewhere between the release of the album Accept No Substitute in July of 1969 and November of that year, Elton John began working on his second album. After the lackluster debut of Empty Sky, Elton made his mark with his self-titled second album, Elton John, featuring the tune "Your Song," a beautiful ballad that remains one of his biggest hits. Still, Elton admitted long ago that the song never quite represented his intentions. In his own words, the pop song was "such a misrepresentation of me… from the first time we went on the road, we were (actually) rockers on the road and on stage."
Released in May, 1969, the eponymous album features the orchestral work of Paul Buckmaster, with a wide variety of rock, classical, and pop arrangements. But what's more revealing among the entire lot is the singular piece that best reflected what was at the very heart of Elton's spirit. In "Take Me To the Pilot," one can hear the first rays of light that shine through the prism of Leon Russell. "He's my idol as far as piano playing," Elton confessed.
At the time, Elton didn't have a band, nor had he done a proper tour. He'd never visited the U.S., but an arrangement was made between United Artists and Elton's management team, and the ball was set in motion. The first gig was a six-night stint at the Troubadour club, located on Santa Monica Boulevard in West Hollywood. This was one of the most important rock venues in America—a place where careers were made or broken.
On August 25, 1969, the stars were literally aligned to see Elton's maiden voyage. In attendance was a cavalcade of famous musicians—Gordon Lightfoot, Quincy Jones, David Crosby, Graham Nash, Neil Diamond, and Mike Love of the Beach Boys. More significantly, this was the epic place and time when he would come face to face with his hero, Leon Russell. On the second night of the stretch, Russell stood near the stage, watching Elton's every move, which included standing on the piano, playing with his foot like Jerry Lee Lewis, and kicking the stool away like Little Richard—all while wearing an elaborately silvery, open chested stage outfit.
"There he was sitting in the front row… my legs turned to jelly," Elton told Melody Maker. "He said that he wanted to record with us, and that he'd written 'Delta Lady' after hearing one of our songs, which was a gas." In his self-penned memoir, Elton remembers the event with fondness. "He shook my hand and asked how I was doing. His voice was a soft, Oklahoma drawl. He told me I'd played a great gig and asked if I wanted to go on tour with him."
Robert Hilburn of the L.A. Times wrote an intensely glowing review of the event. "A Star Has Been Born," he wrote, helping catapult the album on the charts and turning Elton into a star practically overnight in America. This was the crucial point of intersect where the worlds of Elton and Leon collided in the most serendipitous way—both men's paths would rise and run parallel to each other now. Just as Elton's star was ascending, Leon's Russell's reign was just beginning.
During the initial stages of discussion about making the second album, Elton's manager approached producer Denny Cordell about signing Elton to A&M Records—the same label that would recruit his hero, Leon Russell, to participate in Joe Cocker's newest project. Cordell wasn't keen on Elton at the time. His focus was on his current top client, Cocker, who'd already made his splash in America with his first album, With A Little Help From My Friends.
For Cocker's next album, Cordell had been advised to go to America and find Russell, due to the latter's remarkable work on Delaney & Bonnie's album Accept No Substitute. When Cordell's entourage arrived in L.A. to record Cocker's new album at Sunset Sound, they immediately invited Russell, who arrived at the studio with Rita Coolidge on his arm. The two sat coolly and quietly on the couch, watching Cocker record a few tracks. The next day, A&M Records exec, Mike Vosse, got word that Russell was so impressed by what he'd heard, he was willing to contribute a few songs to the album—which thrilled both Cocker and Cordell. The two of them, joined by Chris Stainton, went to Russell's home studio on Skyhill Drive near Universal City. They watched him perform a pair of tunes he was willing to contribute to the Cocker project—"Delta Lady," and "Hello, Little Friend." "Delta Lady" was a tune penned for his girlfriend, Rita—a relationship that started when they bonded during the first Delaney & Bonnie session in Memphis. "I was deeply honored, of course," Coolidge wrote in her seminal autobiography, Delta Lady. "No one had ever written a song about me…"
Things were changing rapidly, as Russell's and Coolidge's musical contribution to the L.A. session marked the end of Cocker's Grease Band, but also led to their being invited by Cocker and Cordell to return with them to England to complete the sessions for Cocker's forthcoming album. Leon stayed as Cordell's house guest during the sessions, and they got along so well that Cordell invited Russell to do his own solo album under the auspices of Cordell's new record label, Shelter Records. In fact, Russell became the label's first client. "Denny Cordell was the first business-oriented person who dug my chili [translation: appreciated and respected my work]", Leon wrote in his autobiography, Leon Russell: In His Own Words [p.68]. "I had spent time making overtures to Herb Alpert, Bobby Darin, and others I'd worked with, trying to get them to recognize my potential as a solo artist, but for some reason they all seemed to be on a different wavelength."
Leon now had a chance to make his own splash as a solo artist, and with the best British musicians at his disposal. From his autobiography, Sound Man, recording engineer, Glyn Johns, picks up the story here: "Leon had been working on a solo album and had decided to continue working on it with me at Olympic [Studios]. We ended up re-cutting most of it… we brought in a host of great musicians to play on the record…". Indeed, these "guests" included none other than bassist Bill Wyman and drummer Charlie Watts from the Rolling Stones, as well as Ringo Starr and George Harrison from the Beatles.
Meanwhile, the work that Leon had provided on Joe Cocker's just-released new album, Cocker!, was garnering numerous accolades back across the pond in the U.S. The album was rapidly climbing the charts, which would only boost Leon's reputation as a hot new piano player whose star was shining brighter by the minute—he was labeled on Cocker! as the album's arranger and co-producer. In England, Leon's paean, "Delta Lady," was also on the rise in popularity as a single, climbing up to eighth position on the British charts.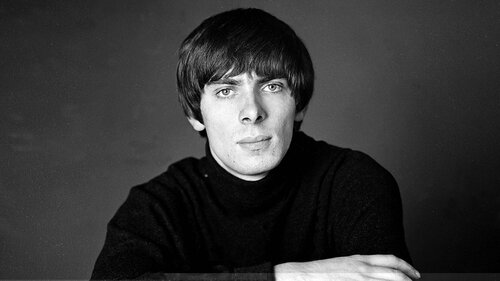 With Cocker, Cordell, and Russell developing an iron-clad agreement to move forward as a team, Cocker's Grease Band effectually came to an end, with Chris Stainton, bassist Alan Spencer and other Grease members standing on the outside looking in. Cocker had decided to break up the group, with no plans on touring for his newly-released album—how could he with no band to go on the road to promote it?
His manager, Dee Anthony, had other plans. There was no way he was letting Cocker off the hook, especially during the breakthrough stages of this highly anticipated new album that happened to feature unreleased Beatles songs. Meanwhile, the finishing touches on Russell's first album for Cordell's Shelter Records were completed. His debut as a solo artist would mark the beginning of a great time, where a host of the biggest music stars would intersect with Russell as the centerpiece. It's a fascinating plot twist which leads us directly to the saga of "Mad Dogs & Englishmen." Tune in to Part 5 of Rock Chronicles when we dive deeper into these and other adventures that will change the musical landscape forever, and still reverberate today.
Until next time, thanks for reading my chili.
Books on my shelf:
Becoming Elektra: The True Story of Jac Holzman's Visionary Record Label by Mick Haughton. Jawbone Books [2nd Ed.](2016).
All Things Must Pass: The Life of George Harrison by Mark Shapiro. Virgin Books (2002).
Leon Russell: In His Own Words (With A Little Help From His Friends) by Leon Russell. Steve Todoroff Archives (2019).
Me by Elton John. Henry Holt & Co. (2019).
Joe Cocker: The Authorized Biography by J.P. Bean. Virgin Books (1990).
Delta Lady: A Memoir by Rita Coolidge. Harper Collins (2016).
Time Is Tight: My Life, Note By Note by Booker T. Jones. Little, Brown (2019).

Bobby Whitlock

: A Rock 'n' Roll Autobiography by Bobby Whitlock. McFarland & Co. (2011).
Clapton: The Autobiography by

Eric Clapton

. Broadway Books (2007).
Miss O'Dell by Chris O'Dell. Touchstone Books (2009).
Wonderful Tonite: George Harrison, Eric Clapton and Me by Patti Boyd. Harmony Books (2007).
You Never Give Me Your Money: The Beatles After The Breakup by Peter Doggett. Harper Collins (2009).
Rhythm and the Blues by

Jerry Wexler

and David Ritz. Alfred A. Knopf (1983).
Follow The Music: The Life and High Times of Elektra Records in the Great Years of American Pop Culture by Jac Holzman and Gavan Davis. First Media Books (1998).
Elton John by Phillip Norman. Harmony Books (1991).
Tin Pan Alley: The Rise of Elton John. Keith Hayward. Soundcheck Books (2013).
His Song: The Musical Journey of Elton John. Elisabeth J. Rosenthal. Billboard Books (2004).
Elton John: The Biography by David Buckley. Chicago Review Press (2009).