Last we heard, producer David Anderle and recording engineer John Haeny had given British producer Glyn Johns a test pressing of Delaney & Bonnie's new album, Accept No Substitute, which wound up in the hands (and ears) of George Harrison. In an incredible case of coincidence, Delaney & Bonnie's manager, Alan Pariser, was not only good friends with Harrison, but had previously slipped the Beatle an early tape copy of a live performance of Delaney & Bonnie playing at the Troubadour nightclub in West Hollywood, just as Accept No Substitute was being completed. The timing couldn't have been more fortuitous for Harrison, as the Beatles were looking to sign new acts for their brand-new label, Apple Records.
Harrison was very involved in the development of projects for the new Beatles-founded enterprise. He produced, wrote songs, was a guest musician, and signed acts, among them Jackie Lomax, Billy Preston, and Doris Troy. When he heard the live tape of Delaney & Bonnie, he loved the band's folksy southern music right away, as did many in his entourage and the famous friends he played it for: Eric Clapton, Keith Richards, Mick Jagger.
If Harrison was keen to sign the band then, hearing the test pressing of Accept No Substitute clinched the deal.He immediately set out to get the rights for it, which is when things started to turn nasty. Delaney pulled a double-cross—yet again—when he tried to sign away the rights to the album while being under contract with another label. This time, instead of double-crossing Stax with Elektra, as he had done the year before and which resulted in the band's first album, Home, being shelved, he was doing it to Elektra with Apple. In anticipation of the new album's release on Apple, Harrison had pressed several copies of the album, complete with the Apple label on the disc. (These Apple-labeled albums, according to pianist/organist/vocalist Bobby Whitlock, are now worth a fortune.) In reality, however, Apple's contract with Delaney was worthless; Elektra already owned the worldwide rights to the material.
When Elektra owner Jac Holzman and producer Anderle discovered that Delaney had struck a deal with Harrison, they were none too pleased. They jumped a plane to London and met with Derek Taylor, the Beatles' publicist and Apple Records manager, whereupon Apple agreed to stand down. Holzman and Anderle also found time to stop by the recording booth at Olympic Studios, where their good friend Glyn Johns was mixing the Beatles' Let It Be album.
Back on US turf, Anderle confronted Bonnie and Delaney, saying to the duo, "Excuse me guys, this isn't Mississippi. You can't sign a contract with us, and then just because you fall in love with a Beatle, go off with Apple!"
By now, Delaney's reputation was on thin ice. Relations were soured even more when Delaney, who already had a reputation among several members of the band's inner circle as being a hothead, literally threatened to kill Holzman if he didn't supply copies of Accept No Substitute to the record stores in the rural Texas town where his father lived.
Amid all this, the new record was gaining popularity, which prompted the executives at Stax to blow the dust off the tapes of Home that were stored away when the original deal stalled. In an attempt to capitalize on Accept No Substitute's buzz and finally cash in on their losses, Stax released the Home material within months of the new album's release—which, naturally, gave the impression that Home was a new, second album that the duo had just released.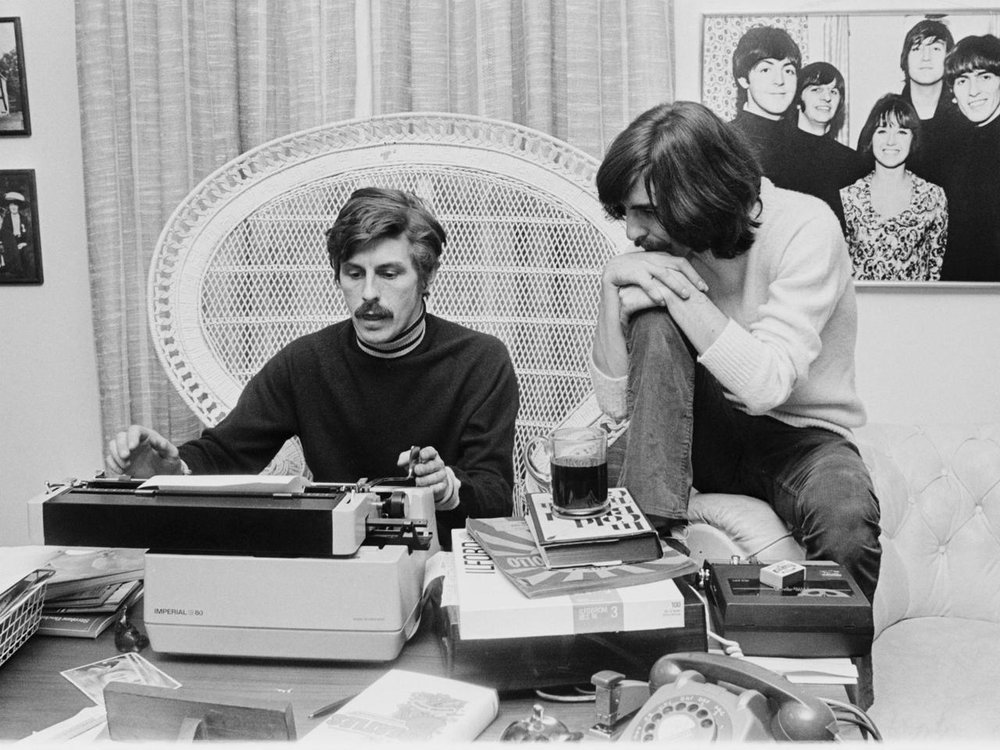 Meanwhile, Harrison's continued support of Accept No Substitute helped push the album's sales and keep the buzz going. By now, most of rock's luminaries were aware of the band's blend of white soul music, including one artist whose career was on the rise at the very moment that Accept No Substitute was making a splash. Red Dwight, who had begun to call himself Elton John, loved the album; Leon Russell's piano parts, especially, had a major impact on Elton's career. (Russell, as it turned out, would eventually become a much bigger star than all of the other members of the Delaney & Bonnie ensemble—but that's another story for another time.)
Two Worlds Colliding
After his highly successful first American tour in 1967, Joe Cocker's producer, Denny Cordell, was insistent that Cocker immediately record a follow-up to his top-selling first album, With A Little Help From My Friends. Cocker's reputation by now was as an international superstar, which got the attention of the Beatles, a supergroup whose music was already inextricably linked to Cocker's success due to the title track of his album. But this time around there would be an even bigger influence. It's a story as unlikely as any you might've heard.
Cordell had made plans to go to America to record the new Cocker album. As improbable (impossible, even!) as it may seem, three members of the Beatles were now practically tripping over each other to give songs to Cocker. Indeed, while they were in the midst of working on material for their upcoming album, Abbey Road, John, Paul, and George each proposed separate songs for Joe to borrow for his new project. In J.P. Bean's seminal authorized biography Joe Cocker, Cordell describes how Harrison personally presented Cocker with an original tune that he and his manager weren't too impressed with (imagine that!); he then offered up his freshly-written song, "Something," which immediately struck a collective chord with Cocker and Cordell, who gladly accepted it. This prompted Paul McCartney, who was also there, to quip, "How come you haven't asked me for a song, Joe?", before he launched into an impromptu performance of "Golden Slumbers", then added, "You're not having that one". He then played "She Came In Through The Bathroom Window", which he did offer. Cocker and Cordell grabbed it. In an unbelievable series of events, Joe now had two original Beatles songs that were freshly minted—and not even released yet by the Beatles! (Those songs would later appear on Abbey Road.)
in July of 1969, The Original Delaney & Bonnie—Accept No Substitute was released. It was the album Elton was raving about when he told the Cocker crew to make sure to recruit Russell to play piano on Cocker's forthcoming album. These days, most people refer to Accept No Substitute simply as the "Delaney & Bonnie & Friends" album, the friends being an all-star lineup of players, including Leon Russell, vocalist Rita Coolidge, drummer Jim Keltner, bassist Carl Radle, organist Bobby Whitlock, and a host of others.
A month before Accept No Substitute's release, an unknown Elton John recorded his maiden voyage album, Empty Sky, for DJM Records in London. The label was owned by Dick James (hence the initials for the label), a small independent enterpriser who saw potential in young Elton. At the time, Elton was a struggling pianist with a musical partner who wrote lyrics for him: Bernie Taupin. Elton and Taupin shared a flat in Harrow, UK, but were never romantically involved—Taupin later referred to their relationship as a "non-sexual love affair".
Empty Sky sold only a few thousand copies between Elton's first album (June 1969) and second one (April 1970). But it was a fertile period in Elton's, and also in Taupin's, musical development, both as individuals and as a duo. In his autobiography, Me, Elton mentions having been captivated by two groups during that period—The Band (Levon Helm, Robbie Robertson, Garth Hudson, Rick Danko, and Richard Manuel) and Delaney & Bonnie. Both groups' albums played constantly on the two roommates' shared turntable. And, unsurprisingly, each roommate was inspired differently. While Levon Helm's descriptive lyrics had a major influence on Bernie Taupin's songwriting style, it was Russell's piano playing on Delaney & Bonnie's Accept No Substitute that had the biggest effect on Elton. "I was completely obsessed with the way their keyboard player Leon Russell played," Elton wrote. "It was like he'd somehow climbed into my head and worked out exactly how I wanted to play piano before I did. He managed to synthesize all the music that I loved—rock and roll, blues, gospel, country—into one perfectly natural style."
Somewhere between the release of Accept No Substitute in July of 1969 and November of that year, Elton began working on his second album. More about that, and about Russell's growing influence not only on Elton but on his own rapid ascent in the music industry as a pianist, guitarist, and soulful singer, coming up soon.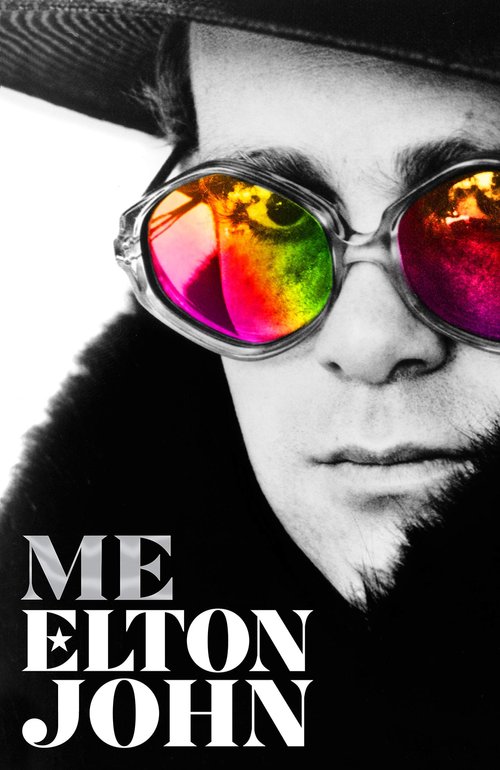 Books on my shelf:
Becoming Elektra: The True Story of Jac Holzman's Visionary Record Label by Mick Haughton. Jawbone Books [2nd Ed.](2016).
All Things Must Pass: The Life of George Harrison by Mark Shapiro. Virgin Books (2002).
Leon Russell: In His Own Words (With A Little Help From His Friends) by Leon Russell. Steve Todoroff Archives (2019).
Me by Elton John. Henry Holt & Co. (2019).
Joe Cocker: The Authorized Biography by J.P. Bean. Virgin Books (1990).
Delta Lady: A Memoir by Rita Coolidge. Harper Collins (2016).
Time Is Tight: My Life, Note By Note by Booker T. Jones. Little, Brown (2019).
Bobby Whitlock: A Rock 'n' Roll Autobiography by Bobby Whitlock. McFarland & Co. (2011).
Clapton: The Autobiography by Eric Clapton. Broadway Books (2007).
Miss O'Dell by Chris O'Dell. Touchstone Books (2009).
Wonderful Tonite: George Harrison, Eric Clapton and Me by Patti Boyd. Harmony Books (2007).
You Never Give Me Your Money: The Beatles After The Breakup by Peter Doggett. Harper Collins (2009).
Rhythm and the Blues by

Jerry Wexler

and David Ritz. Alfred A. Knopf (1983).
Follow The Music: The Life and High Times of Elektra Records in the Great Years of American Pop Culture by Jac Holzman and Gavan Davis. First Media Books (1998).
Elton John by Phillip Norman. Harmony Books (1991).
Tin Pan Alley: The Rise of Elton John. Keith Hayward. Soundcheck Books (2013).
His Song: The Musical Journey of Elton John. Elisabeth J. Rosenthal. Billboard Books (2004).
Elton John: The Biography by David Buckley. Chicago Review Press (2009).