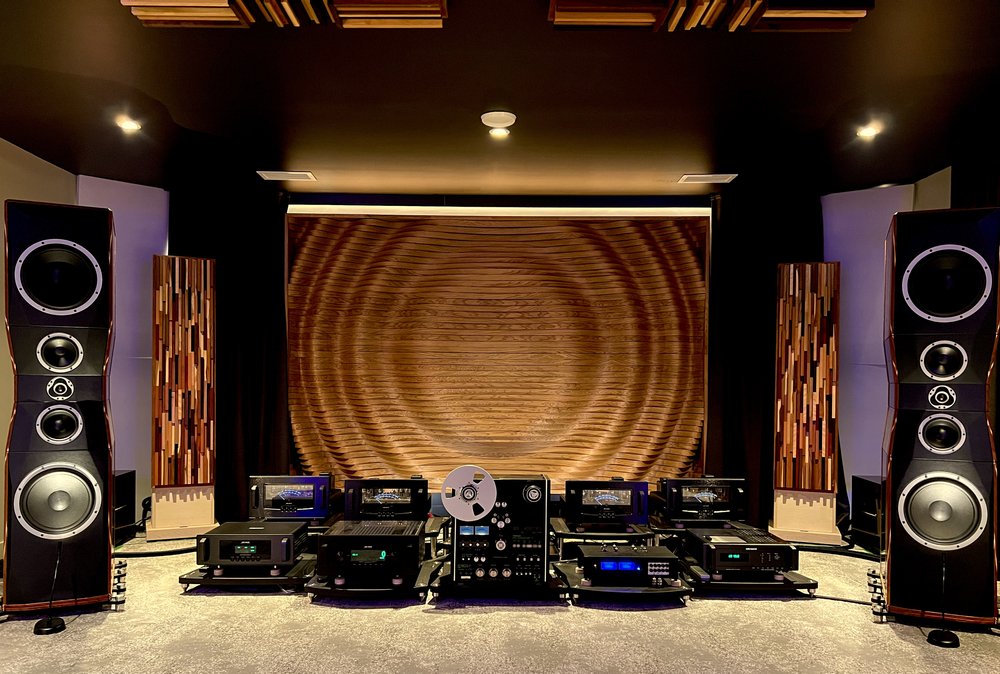 When I made the decision to write an essay on high-end audio cabling, I thought that two or three articles would do the trick. But I've already reached this fourth part and realize now that I've just skimmed the surface! The more I research the subject of audio cabling, and read the arguments from those who do not believe in better cabling, the more I'm inspired to continue writing this series.
An argument oft repeated by members of the high-end anti-wiring contingent goes something like this: "All recording studios use Mogami or Canare cables, and you think you can improve what's been previously recorded by using so-called audiophile cables that sell for 100 times the price of Mogami and Canare cables? Pshaw!"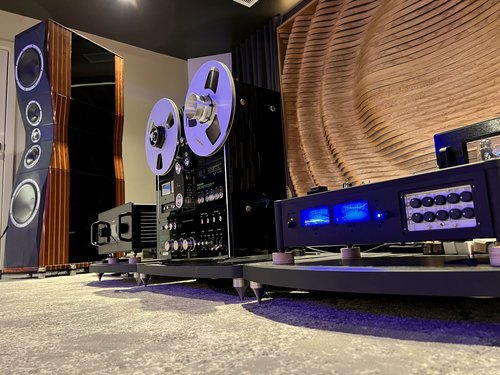 This sort of argument usually comes from those who infer to know everything about cable science, have superior hearing skills, and are serious about cable technology. First of all, recording engineers are not all created equal. Those who rise to become leaders in this field are few. Fewer still are the perfectionist engineers who use sound quality to enhance music's emotional impact. After all, emotion is the driving force of music. As much as passion and talent are needed to create a musical masterpiece, they're also needed to create a recording stripped of the mechanical artifice that can cripple music's emotional message.
Steve Hoffman is a world-renowned mastering engineer who labels himself a Mastering Audiophile Music Restoration Specialist. He once said that he had made the conscientious choice not to become one who blindly follows orders and produces digital files or outrageously compressed CDs because that's what the industry demanded. Record companies that hire Hoffman want a top quality product with great dynamics that will sound impressive on a high-end stereo. Steve's studio is equipped with Audio Note UK cables.
Bernie Grundman is considered one of the top mastering engineers on the planet, as was the late Stan Ricker. Both chose Cardas cabling for their studios. The now-defunct Ocean Way Recordings, which counted four studios and produced albums that sold over 1 billion copies, also used Cardas cables. Frank Sinatra, Ray Charles, the Rolling Stones, Michael Jackson, Radiohead, Kayne West, all recorded at Ocean Way Recordings in large part because of the studio's exceptional sound quality.
In an interview with Produce Like A Pro's Warren Huart, Bob Ludwig, another elite mastering engineer and owner of Gateway Mastering, says that after he'd replaced all the cables in his studio with the Transparent Cable brand, his customers were dazzled by the improved sound. He had invested a large sum of money in better cabling so his studio's sound quality could set it apart from the competition.
Kevin Gray of Cohearant Studio is one the most in-demand mastering engineers working today. He has mastered over 100 Top 10 albums. His studio is wired with AudioQuest cabling. Joe Harley, owner of audiophile label Music Matters, said he was blown away by the improvement these cables brought to the quality of his recordings.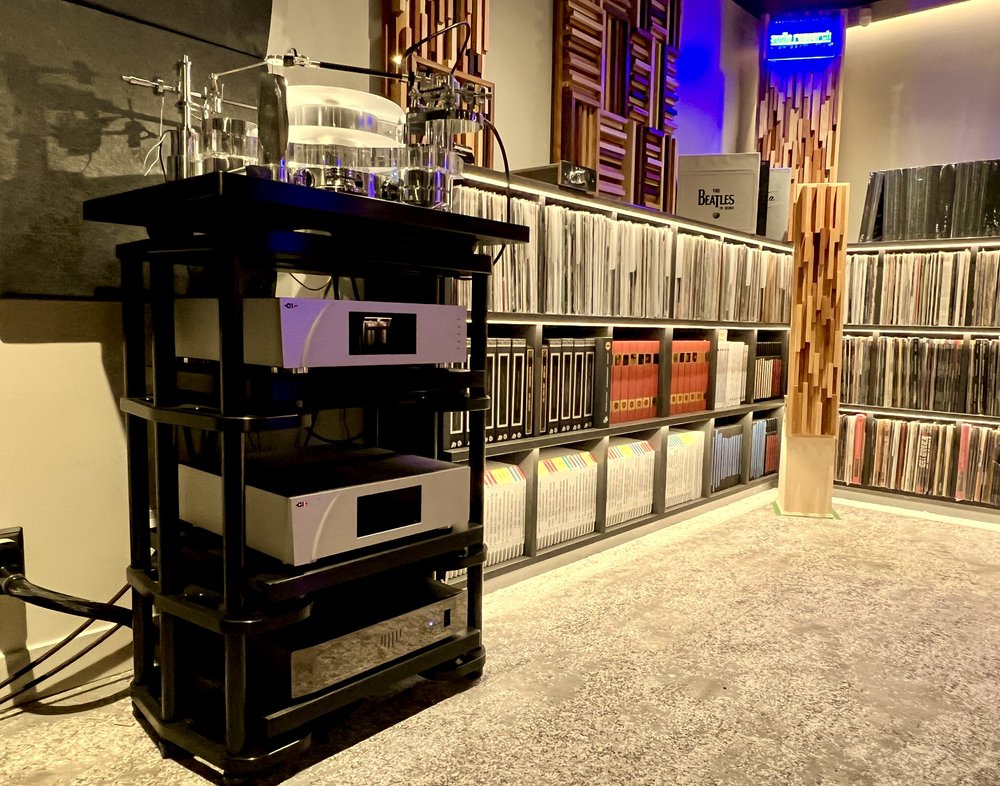 Pink Floyd guitarist and owner of Astoria Studio, David Gilmour, installed over 23 km of Van Den Hull cabling when he transformed his barge, dating from 1911, into a recording studio. New York's East Side Studio, an iconic recording studio built in 1972 that saw the likes of U2, Sting, Lou Reed, and Jack DeJohnette pass through its doors has been using Nordost cabling since 2018.
It really is remarkable to note how often these recording professionals and studios are credited on recordings praised for their high quality. Yet, the Mogami and Canare absolutists claim to know better. Just as they know, with certainty, that power cables are a joke. "While you're at it," they shout, laughing at our silly convictions. "Why not change the cabling all the way to the hydroelectric grid!" According to them, it is scientifically impossible that the power cable connecting the audio component to the AC wall outlet can improve the sound.
How to explain, then, that Shunyata power cables are used in some of the best studios in the world, including Astoria Studios (David Gilmour), Skywalker Sound (Lucasfilm), Das Boot Studio (Doug Sax and James Guthrie), Sony Music Studio in New York and Sony Music in Japan, Lacquer Channel (U2, Bryan Adams, Holly Cole…), Look Out Sound Studios, Crest National Studios, Memory Technology (Japan), the Vienna Philharmonic Orchestra's Reference Recording Studios, and the New Jersey Philharmonic Orchestra. Grammy-winning record producers Rick Rubin (Tom Petty, Red Hot Chili Peppers, Johnny Cash, Jay Hawks, Neil Diamond…) and Steven Epstein (Yo-Yo Ma, Placido Domingo, Wynton Marsalis, Isaac Stern…) use Shunyata power cables in their reference systems.
It's also true that the vast majority of recording studios use stock cabling recognized for its robustness and which meets industry standards of resistance, capacitance, and inductance. A standard studio uses several miles of cable, so maybe using high-end cabling is not a viable proposition for everyone. It's also true that the vast majority of studios churn out music designed to be mostly played back through iPhones, cheap computer or television speakers, base-model car audio systems, and other low-end devices. Simply put, most recordings are not intended for the audiophile community. That means that good sound is not a priority. What is a priority is dynamic compression and getting the product out the door as quickly as possible. The fact that Mogami and Canare cables are what's most used in recording studios around the world only proves that sound quality for these studios is not the objective.
Fortunately, for those who do care about sound quality, there are several studios that believe that better sound serves a purpose, which is to enhance the listening experience. These studios believe in sound quality to such a degree that they've invested copious amounts of time and money to create the conditions necessary to make remarkable-sounding recordings. It's these exceptional recordings that give us the thrill of authenticity, the thrill of life and humanity, and those musically intimate experiences that raise the hair on the back of our necks.
Such high-fidelity productions, which invariably use high-fidelity cables, cost more to buy, but we could look at them as the Formula 1 of musical reproduction. The F1 is a world in constant evolution that always tries to push the limits of what's possible in performance. Being able to do so requires creativity, passion, and a desire that dares break taboos and thrives on always doing better to stay one step ahead of the competition. Fortunately for audiophiles, there are recordings and audio equipment that abide by the Formula 1 ethic to always reach for better.
It's time now to go listen to a superb all-analog recording, pressed on high quality vinyl, on my big rig fitted with high-end cables! Happy days! See you soon.