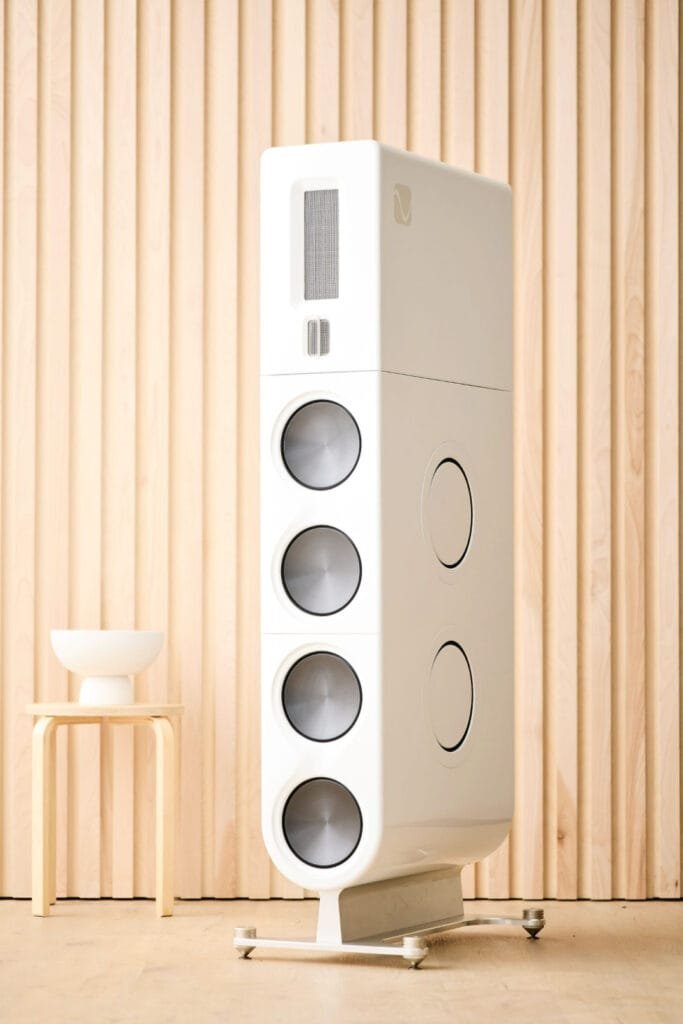 Look at PS Audio's new state-of-the-art loudspeaker, the aspen FR30, and I think you'll agree—it looks impressive. It's big, full range, elegantly shaped, looks sturdy, comes with planar diaphragms and unique options to adjust the sound for a particular room, and overall gives the impression that it'll sound spectacular.
Most intriguingly to me, and I think many others, is why it took PS Audio, a company well-known and loved in the audio milieu for its various AC regenerators and electronics, 50 years to bring a speaker to market.
PS Audio's Paul McGowan and I were supposed to chat about the "whys" and "hows" of the aspen prior to its appearance at the Montreal Audiofest, running March 25-27, but life intervened to make that impossible*. Good thing, then, that Paul has already spoken publicly about the aspen and provided plenty of insight into how his company's statement product came to be. Here is some of what he's said: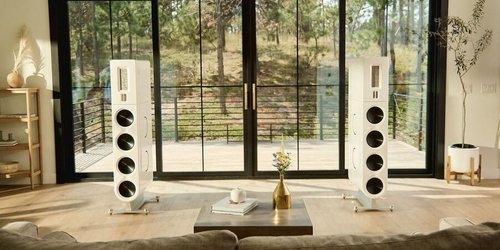 "It was probably 5 to 6 years after we'd started PS Audio that I had a life-changing experience that had to do with speakers. I heard the Infinity IRS V speakers for the first time at the Sea Cliff, NY, home of The Absolute Sound's Harry Pearson, the same speakers we have in our listening room, and I almost fell over. I remember shaking my head and thinking, 'I have a long time to go to get to the point where I can design something that sounds like that'." Paul said that when he started PS Audio, he had electronics in his soul, but in his blood he wanted to build loudspeakers.
When it came time finally to build a speaker, PS Audio had accumulated decades of audio and listening experience but lacked one crucial component: the designer. Said Paul: "We knew that if we wanted the speaker to do what we wanted, we couldn't just use off-the-shelf parts. We had to build this from the ground up. And I didn't have the chops to do that. Chris Brunhaver—he had the chops, he had the passion, and he fit right in." But the aspen didn't happen overnight. It took many returning trips to the drawing board and several iterations of the speaker until that day when Chris sat Paul down in front of the speakers, and Paul became utterly convinced. "It was magic," he said of the moment. "There it was, no speaker. Suddenly, everything made sense. Tonality was perfect.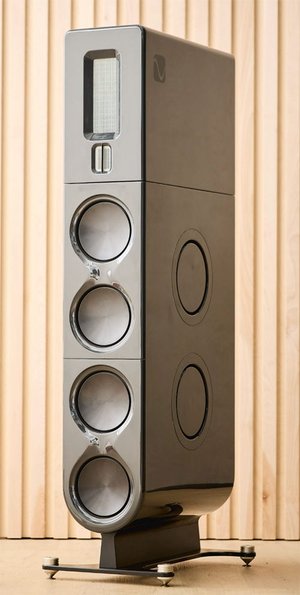 "The moment I heard it, I knew it was right. Chris had nailed it. It was one of the most precious moments in my life. And I wanted to share it with everyone."
As with many moments in life, it was one that seemed to have completed a circle: "We wanted to build a speaker that could beat the IRS. And we did," said Paul. "We wanted a midrange that sings like… honey. It's all about the midrange. That's where the magic happens. That was the key—the aspen's 10 in. planar ribbon midrange. It's better than the IRS V's midrange. By far. When you hear it, it'll consume you."
Paul gives credit for the speaker's look to Canadian design firm Studio 63: "We spent months with those guys and came up with the sleekest, most beautiful design," Paul said. "The speaker has a rounded bottom that's on this cool aluminum base, so the speaker looks like it's floating off the floor. This was one of the concepts that the Studio 63 designers came up with. I absolutely love it."
Paul said his company didn't design the speaker with room size in mind, but he did advise that with each speaker's 4 powered woofers and 4 passive ones, which allows bass extension to drop to around 25Hz, there is a room size that works best with the aspen: "We suggest a minimum room length of about 14ft. Widthwise is not as important. You could have it as narrow as 10ft."
For those for whom the FR30s are too large to fit into their listening room, Paul announced a trickle-down effect on future speaker designs in the series: "From here (the FR30), we'll start taking models downward. Maybe down to about $3000 a pair."
Speaking of price—as ambitious a design as the FR30 is, it's price of $US 28,500 / pair, while not cheap, is not out of line for a statement audiophile product. In fact, it's on the lower end of the state-of-the-art price scale. If you can, I suggest you check out the FR30 at the Montreal Audiofest. And maybe keep in mind that the lead-time to receive a pair of FR30s isn't getting any shorter.
Read my follow-up candid interview with Paul here.