I met Dave Frost, Business Development Manager and head of home audio export for British speaker manufacturer PMC Ltd.—a dream role, Dave calls it, that he managed to get six years ago with a little persistence and the help of a friend—in a snazzy resto-bar on the outskirts of Montreal, as part of his special mission to establish and help support a PMC distribution network in Canada and one in the U.S.
A PMC speaker-owner for many years prior to working for PMC, Dave is exactly the sort of company emissary you want to interview. Not only is he well versed in the history and goings-on of the company he works for, spouting out facts and stories and product names like nobody's business, but when he speaks about PMC, a genuine enthusiasm comes through in his tone that says that this is more than just a job for Dave, he also fundamentally believes in the company—in its people, products, business model, and roots.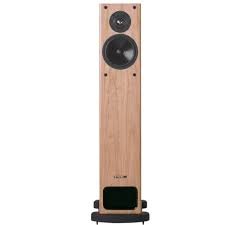 Those roots began officially in 1991, the year the company was founded, but it began unofficially before then, when the two men who would become the co-founders of PMC—Peter Thomas, who worked as head of studio engineering at the BBC, and Adrian Loader, who supplied studio equipment to the BBC on behalf of FWO Bauch—became best friends with a shared vision and a passion for audio. They left their jobs to form their own company, The Professional Monitor Company (PMC) Ltd., with the purpose of equipping music studios and radio broadcasters, including the BBC, with monitors able to cope with the increasing demands of their engineers, those monitors being PMC's first BB5 active model (yes, active speakers existed in those days). In 1999, PMC launched its first dedicated consumer loudspeaker, the floorstanding FB1.
Peruse the company's website and 30 year history, and you may be, as I was, surprised by the number of famous users of PMC speakers: Stevie Wonder, Prince, Brian May, Robbie Williams, Tony Bennett, Kraftwerk, Wu-Tang Clan, Sting, the Rolling Stones, etc.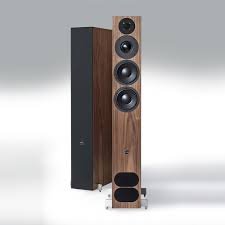 But aside from PMC's association with famous artists and recording studios, and more relevant to readers of PMA Magazine, PMC speakers have been, over the years, steadily garnering awards from the audiophile press. Among the most recent winners were PMC's fact.12 Signature speaker, which, in 2020, was nominated both a HiFi+ "Editor's Choice" and The Ear's "Best Speaker of the Year", and the Twenty5i 5.1 system, picked by publisher AVTech as "Best Floorstanding Speaker System", also in 2020.
All of which sounds, well, pretty big, which is why I was surprised to learn that PMC is a family-run business, captained, of course, by Peter Thomas, the patriarch, whose partnership with Adrian sadly ended when the latter passed away in 1998. PMC speakers are handmade at the factory in England, and when I asked Dave if the company has considered outsourcing manufacturing to China, as many of today's audio companies have, with not a shred of hesitation he replied: "No, never. Peter insists that manufacturing remain local."
Today, PMC's sales are about evenly split between the consumer and pro markets. Consumer products are shipped to over 30 countries—a third in the UK, a third in the rest of Europe, and another third in Asia—which leaves out the North American market, but things are about to change. When I met Dave, he and his company had already forged a distribution agreement with Canadian importer Motet Distribution and were in the process of finding a US distributor for the residential market. In PMC's view, having a distributor for each country, rather than use the same one for both, will make the distribution process simpler to manage and provide closer support to all.
Within a 3-5 year timeframe, PMC expects to build a strong North American network of retail dealers and accredited custom installation partners, to work alongside its existing professional / studio market. PMC has a strong presence in the US pro studio market with its own US-based central office and network of studios.
In light of all this, PMA Magazine would like to extend to PMC and Dave a hearty, and heartfelt, Godspeed!