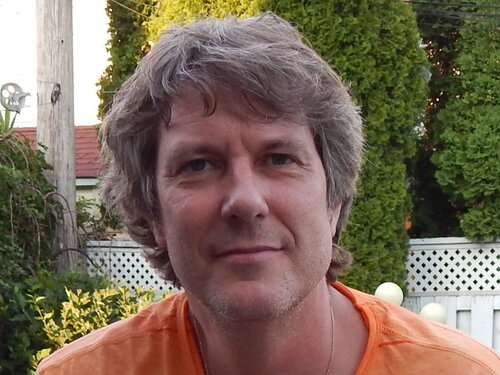 Robert Schryer, Editor
Robert Schryer believes that all you need is love… along with music and good gear. Such is his belief in the power of music and audio to bring harmony to the world that he has chosen to dedicate his life to advancing their collective cause.
Michel Plante, Publisher
At the age of 17, Michel Plante bought his first hi-fi and liked it so much he made a career of audio. Starting in the late 70s, Michel was, by turns, a record store owner, a DJ, an audio store manager, a product representative, a director of sales & marketing, and a music and concert producer. Best known now as the organizer of the Montreal and Toronto Audiofests, Michel founded PMA Media to help bring music lovers together and spread the word about good sound.
Claude Lemaire, Writer
Claude Lemaire has a college degree in electronics and has given various lectures on music and audio. Along with some professional DJ'ing, Claude has had a hand in live show recording, mastering, loudspeaker and turntable design, as well as hosted his own weekly disco FM radio show. The proud owner of a ten-thousand plus vinyl record collection, in 2010, Claude launched his music blog Soundevaluations. He has written for EnjoyTheMusic.com, and currently writes for Positive Feedback and Mono and Stereo. You can follow his music articles by visiting http://soundevaluations.blogspot.ca/ .
Wayne Everett Goins, Writer
Director of Jazz Studies at Kansas State University, with a PhD in Music from Florida State University, Wayne Everett Goins is an accomplished Blues guitarist and author of five books on jazz, three of which were published by The Edwin Mellen Press: Emotional Response To Music: Pat Metheny's Secret Story, The Jazz Band Director's Handbook: A Guide To Success, and Charlie Christian, Jazz Guitar's King of Swing. He has also written and writes for magazines Pure Guitar, Jazz Ambassador, Jazz Improv, Living Blues, Jazz Guitar Today, and Positive Feedback, among others,and wrote the 2014 biography Blues All Day Long: The Jimmy Rogers Story, which was awarded the "Blues Biography of the Year" by Living Blues Magazine.
Jonson Lee, Writer
As an audiophile and a voracious listener of all kinds of music, Jonson believes that the experience of being immersed in music is often something spiritual. Born and raised in Korea, he cut his teeth on western music mostly through the music of the 80s and the 90s. As of today, names that make his heart beat a little faster include Vladimir Horowitz, John Coltrane, Youn-Sun Nah, Francis Poulenc, Leonard Bernstein, Tannoy, and Magnepan. Jonson also runs a podcast and a YouTube channel about language learning, called SpongeMind.
Gilles Laferrière, Writer
Gilles has been a passionate audiophile and music lover since his teenage years. His experience and knowledge of sound reproduction have enabled him to build a spectacular listening room with exceptional acoustics. His constantly evolving audio system is mainly dedicated to analog reproduction, but that doesn't prevent him from exploring and appreciating digital technologies. For over fifty years, Gilles has loved sharing this love of music and audio with other enthusiasts.
Robert Baird, Writer
A longtime resident of Brooklyn, NY, Robert Baird holds degrees in Creative Writing and Journalism from the University of Arizona in Tucson, AZ. He has spent the past three decades creating vital, appealing content both under his own byline and as editor. Eager to share his experience, Robert teaches music, film, and digital design at CUNY Hostos in the South Bronx, NY. His work has appeared in The Tucson Weekly, Rolling Stone, USA Today, Option, No Depression, Magnet, The Santa Fe New Mexican, Stereophile, Qobuz, and many other publications.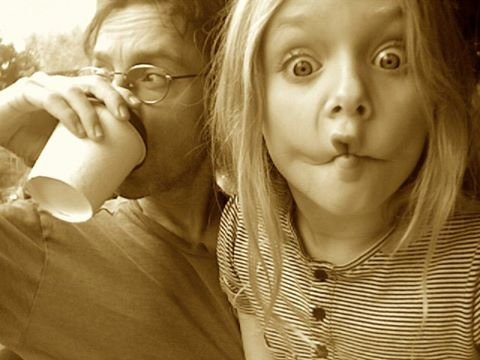 Mark Lepage, Writer
Mark Lepage is a veteran newspaper and magazine writer who matched his burgeoning literary skills with a devotion to and expertise in popular music, interviewing a who's who of the rock world (Bono, Madonna, David Bowie, Paul McCartney, Mick Jagger, Lou Reed) as well as the leading lights of film (Robert De Niro, Meryl Streep) and literature (Martin Amis, Norman Mailer).
Tom Gibbs, Writer
Tom Gibbs believes that the pursuit of better audio is all about enhancing one's enjoyment of music. In between bouts of constant tinkering with his system components and loudspeaker placement, he also is a regular contributor to Positive Feedback and writes a record review column for Copper Magazine. Tom enjoys music of all genres, but has a particular soft spot for Prog and the symphonies of Vaughan Williams and Shostakovich.
Paul Bowes, Writer
Paul Bowes has been a hi-fi enthusiast ever since he was a teenager and heard Led Zeppelin's Whole Lotta Love on a high end stereo. He has since been on a fascinating journey of musical discovery, upgrading his audio equipment along the way and finding ways to optimize his system for better performance. Paul is an avid cyclist and spends a lot of time mentoring students at the University of British Columbia, where he obtained a PhD in Science.
Mike Harkins, Writer
After earning a degree in electrical engineering, Mike Harkins worked for an aerospace company for five years before switching to manufacturing, engineering, and quality assurance in the automotive and tech industries. Mike retired from corporate work several years ago and has since devoted much of his time to reading, writing, and listening to audio. A lover of live music, especially classical, Mike is also a senior member of the American Society for Quality (ASQ). He lives in Austin, Texas, with his wife, Theresa.
Mario St-Laurent, Writer
Like Obelix of the Asterix comic book series, at a young age Mario fell into the magic-potion-filled cauldron of music. Curious, he enjoys all genres, is constantly on the lookout for new musical discoveries, and has a huge amount of respect for the artists, without whom Mario's life would be a lot less interesting.
Sarah Tremblay, Co-Publisher
Sarah started in the audio industry as a buyer in 2003. She joined Michel Plante in the organization of the Montreal Audio Show in 2007. Since then, they have founded the Toronto Audiofest and PMA Magazine to help the audio industry to grow.
OLIVIER MEUNIER-PLANTE, Co-Publisher
Olivier has built this beautiful website you're navigating and is helping with everything related to the magazine and its content. His experience as a Full Stack Developer and his passion for everything web-related makes him the perfect addition to PMA.