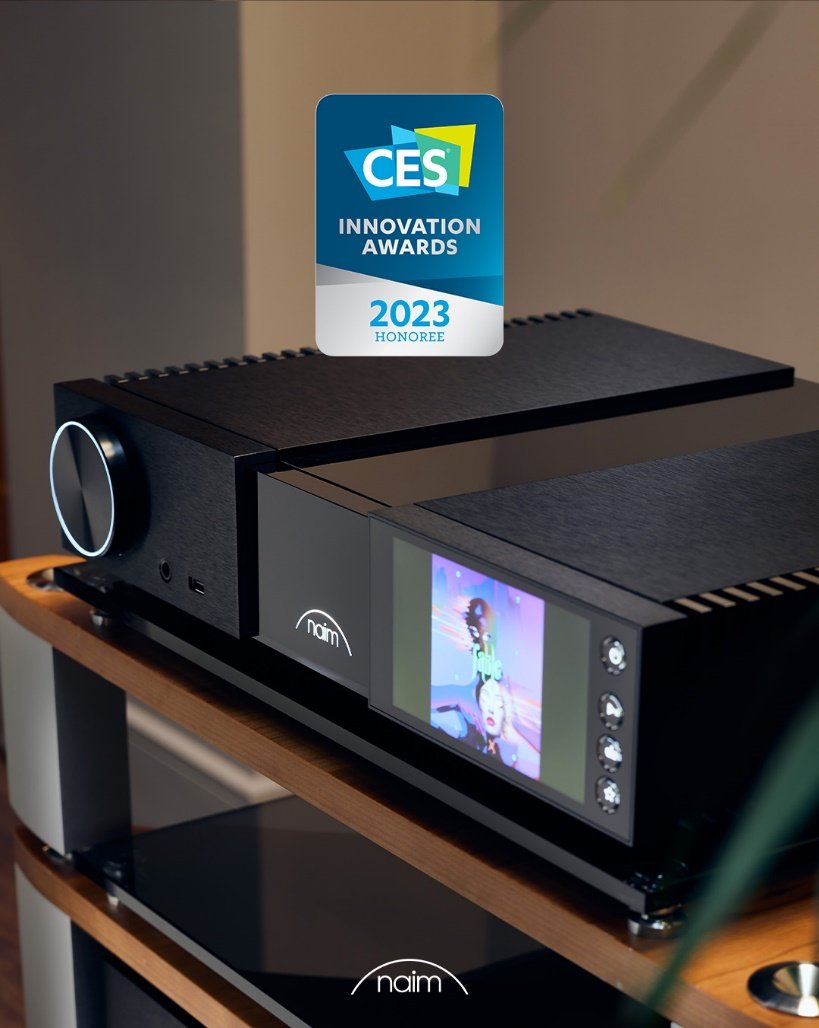 Create the music system you've always wanted with the new Naim Audio Classic range, featuring cutting-edge innovation, sharp styling, and exquisite quality.
CES, Las Vegas – January 4, 2023 – Naim Audio launched in 1973 with a simple aim: to experience music replayed in its truest and purest possible form. That meant pushing the boundaries of what is viable, applying an obsessive attention to detail in the pursuit of musical authenticity.
Half a century on, its end goal still starts with the music that moves us; an unwavering mission from the first Naim products to the creation of the New Classic range: the NSC 222 streaming pre-amplifier; an all-new iteration of the iconic NAP 250 power amplifier; and the NPX 300 power supply upgrade. Each boasts more features—including balanced connections—without sacrificing sound quality.
Designed and engineered by specialists in England, the New Classic range is handcrafted with care and built to last. Sophisticated yet simple to use, these timeless products aim to bring you years of listening pleasure. There are also a range of ways to integrate these new products with existing Naim models.
"From designing in our best-ever performance at this level, to added features and flexibility to eco-friendly elements—New Classic products use less than 0.5W in standby—we've combined our 50 years of experience with the very latest technology to redefine home hi-fi," said Steve Sells, Head of Engineering (Hardware) at Naim Audio.
THE THREE NEW MODELS:
NSC 222 STREAMING PRE-AMPLIFIER – CES® 2023 Innovation Awards honoree
Start your New Classic musical journey with the NSC 222, a multi-function streaming pre-amplifier that lets you keep things simple without compromising on musical quality. Enjoy exceptional streaming performance from Spotify, TIDAL, Qobuz, Apple Music, a world of internet radio, and more, with support for bitrates up to 32bit/284kHz.
Prefer vinyl? The NSC 222 has an integrated MM phono stage. A headphone fan? The NSC 222 features Naim's latest headphone technology as featured in the multi-award-winning Uniti Atom Headphone Edition, for a sublime solo-listening experience.
Everything you're enjoying listening to is beautifully displayed on a larger, 5.5″ full-color screen. Easily control the NSC 222 via the Focal & Naim App, the smart Zigbee remote-control handset (no line of sight required) or via the unit itself. The illuminated volume control is a joy to use.
NAP 250 – THE ICONIC POWER AMP, BACK AND BETTER THAN EVER
To drive the speakers—and music—of your choice to new heights, simply pair the NSC 222 with its perfect partner: the NAP 250 power amplifier. In continuous production since 1975, the NAP 250 has gained iconic status. Featuring trickle-down technology from Naim's flagship Statement amplifier, the new sixth-generation model delivers more power, even better performance, and greater system-matching flexibility.
The new NAP 250 is a 100Wpc dual-model design, with full power regulation. It's a party-proof design: its heatsink reacts as the volume increases, keeping things cool. Other enhancements include the addition of true balanced XLR connections, plus a range of trickle-down technology from Naim's flagship Statement amplifier, including an eddy-current circuit breaker between the speaker outputs.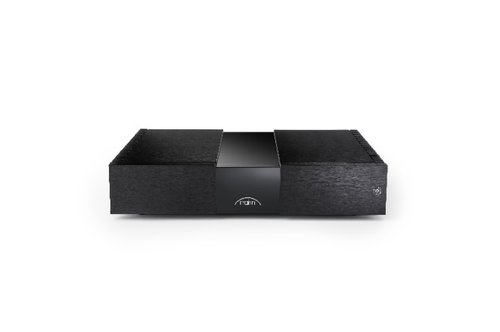 NPX 300 – UPGRADED POWER AND PERFORMANCE
Take your musical experience to the next level with the NPX 300 power supply. It's an instant upgrade for the NSC 222 streaming pre-amplifier. It disables the internal power supply—immediately reducing the noise floor further still—and provides superior, cleaner power.
PRICING AND AVAILABILITY
Availability January 2023.
NSC 222 – $8,999 USD / $11,999 CAD – Integrates seamlessly with all other Naim streaming products – Volume control inherited from the Statement series – Successor to the NAC N-272
NAP 250 – $8,999 USD / $11,999 CAD – Most powerful NAP 250 ever made, 100Wx2 – Dual mono design topology – Temperature-activated smart fan for cooling
NPX 300 – $8,999 USD / $11,999 CAD – One-size-fits-all power upgrade for all New Classic equipment
For more information please visit: https://www.naimaudio.com/product/range/new-classic.