May 16
Written By Manufacturer / Écrit par le manufacturier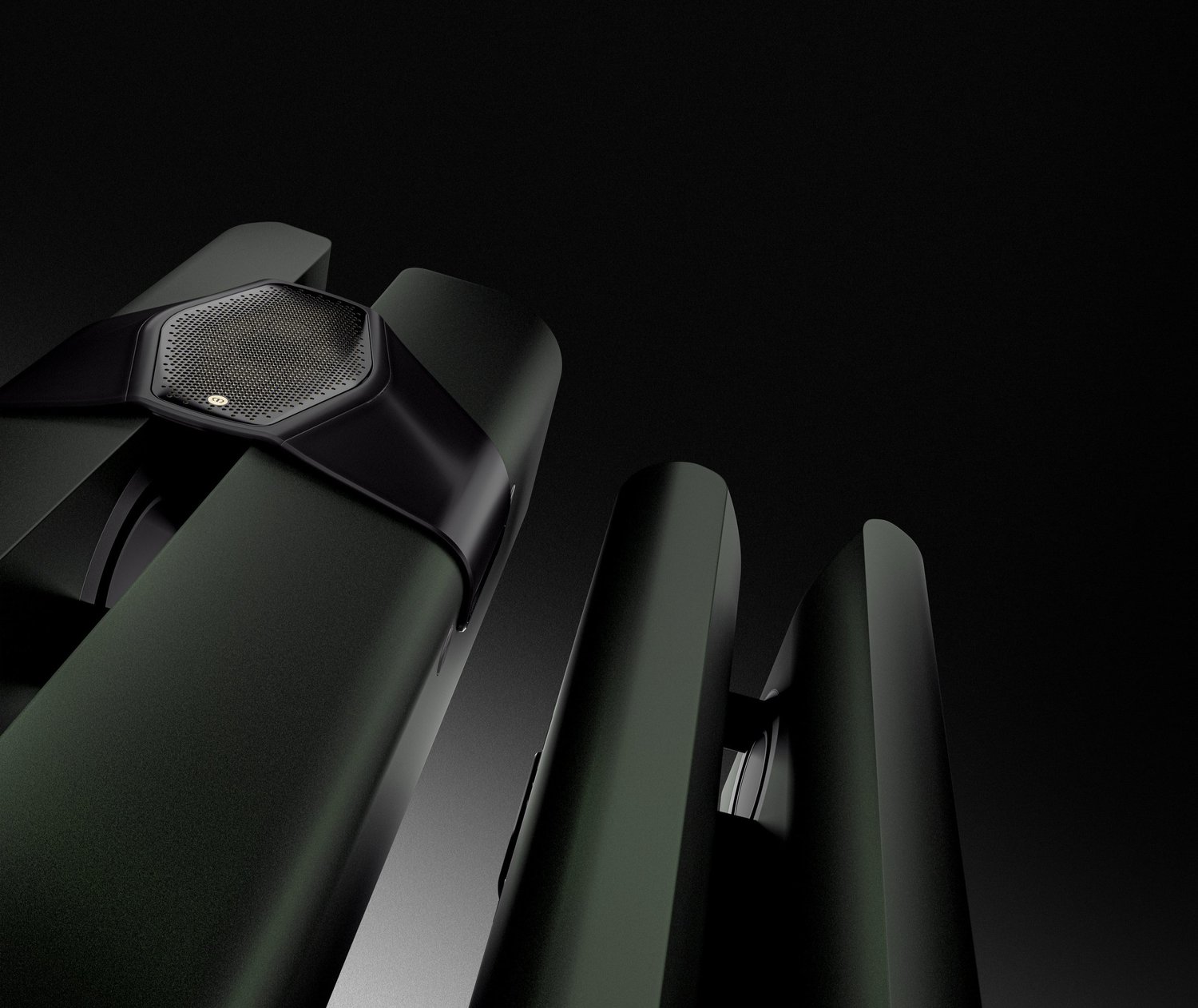 Essex, UK – 2nd May 2023: The production version of the Concept 50 prototype released in 2022, Hyphn is the sum of the Monitor Audio team's collective experience and expertise. With its radical design, technical innovations, power and performance, it delivers a dramatically enhanced listening experience with a visually striking presence.
"The great benefit of being an independent business is the ability to control our own destiny and explore ideas and technical challenges with complete creative freedom. So, we asked ourselves: what would be possible if we took everything we've learned over 50 years of designing, engineering and building loudspeakers and brought it all together? There was only one way to find out; and three years later, we're delighted to present the answer. Hyphn is unlike anything we, or anyone else, has ever created: the most creatively ambitious, technically advanced, and powerful loudspeaker in the history of Monitor Audio Group. It's a definitive demonstration of the capabilities we've developed over our first five decades – and the shape of things to come." – Rob Barford, Chief Executive Officer, Monitor Audio Group
Hyphn MSRP – US$ 120,000 / pr
Available Now! Product lead time is approximately 3 months from time of order.
A Technical Leap
At the heart of Hyphn is the 'M-Array'. This unique configuration, developed in-house by Monitor's Audio engineers, comprises a single high-frequency transducer surrounded by no fewer than six 2" midrange drivers. The result is exceptional soundstage clarity, allowing the listener to precisely pinpoint individual instruments and vocals.
The high-frequency transducer adopts the new third-generation Micro Pleated Diaphragm III (MPD III) to deliver a larger, clearer and more consistent sound. Developed in-house by Monitor Audio's acoustic engineers for the Concept 50 prototype, the same technology also appears on the range-topping Platinum Series 3G floorstanding loudspeaker.
The six 2" midrange drivers feature Monitor Audio's Rigid Diaphragm Technology III (RDT III) cones, introduced in 2022 for enhanced clarity.
The M-Array is located squarely between Hyphn's twin pillars, each of which houses a pair of powerful 8-inch bass drivers, facing inwards, in a force-cancelling configuration resulting in almost no vibration force from the drivers, either within themselves or being passed into the cabinet. Large diameter underhung voice-coils reduce harmonic distortion for clean, tight, high-impact bass performance.
Power & Precision
Hyphn has been engineered to deliver enhanced bass control, response and dynamics, plus exceptional detail through the treble and upper midrange. Crossovers are specifically designed to ensure precise, controlled performance across the full frequency spectrum. It's also the most powerful loudspeaker Monitor Audio has ever produced.
The Shape of Genius
Hyphn takes its name from the architectural term 'hyphen'—a link connecting two separate structures. Each loudspeaker consists of two pillars, with the 'hyphen' between them housing the M-Array.
The cabinet is constructed in thermoformed, precision-milled mineral and acrylic stone to create a totally rigid structure. The cabinet features built-in formed port tubes, strengthened ribs and bracing, and an internal and external wall thickness from ½" up to 1" for bracing around the force-cancelling bass drivers, making the cabinet almost vibration free. This minimizes physical distortion and resonance, ensuring optimum sound clarity and accuracy from the drive units.
Hyphn is presented in three luxury finishes: Pure Satin White, Matte Black, and Matte Heritage Green.
Key Features
New flagship Hyphn is the most creatively ambitious, technically advanced and powerful loudspeaker ever created by Monitor Audio.
Hyphn is the technical evolution and production version of the highly praised Concept 50 prototype, produced to celebrate Monitor Audio's 50th anniversary in 2022.
The architectural term 'hyphen'—a connecting link between two larger structures—was felt to be a suitable name given the radical design of the speakers.
Incorporates unique 'M-Array' High and Mid-Frequency technology, with the latest Micro Pleated Diaphragm (MPD III) Transducer and six 2" Rigid Diaphragm Technology (RDT III) mid-drivers.
Features two pairs of powerful 8" force-cancelling bass drivers within each speaker.
A total of eleven drive units sit within each speaker.
Hyphn features a thermoformed mineral and acrylic stone, precision milled cabinet.
Available in three luxury finish choices: Pure Satin White, Matte Black and Matte Heritage Green.
Designed, engineered and constructed entirely in-house in the UK.