The '60s other "Heavy Dynamic Duo"—Iron Butterfly and Jeff Beck. Their classics got the MoFi treatment. Was it worth it?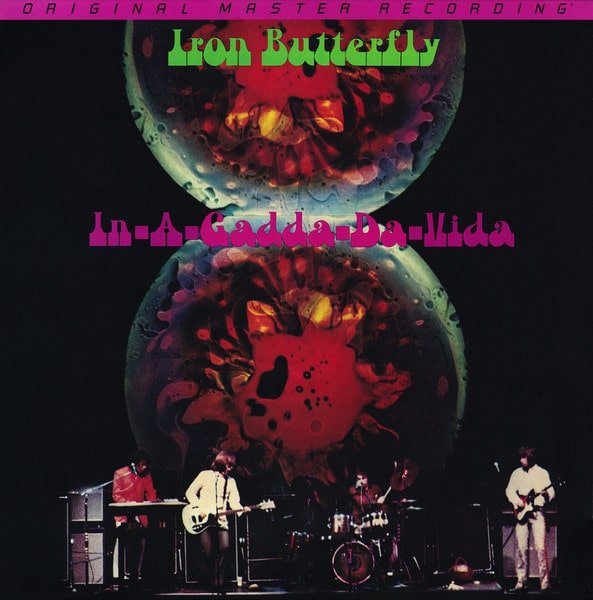 By 1968, the sweet Summer of Love was long gone, but the strong scent of acid still permeated the airwaves within the burgeoning, quickly-evolving rock scene. Unlike now, when music trends seem to stretch on for years, back then, at the height of rock's creativity, it was way easier to pinpoint key moments in time, paired with seminal releases. Such was the case with Iron Butterfly's second album and Jeff Beck's debut, where suddenly a new word entered the rock lexicon–heavy.
Certainly, the seeds were planted as early as July 1965 when the Yardbirds, a group that launched the careers of guitar wunderkinds Eric Clapton, Jeff Beck, and Jimmy Page, entered the American charts with the album For Your Love, featuring the title track, followed in November with Having a Rave Up, on which the band reprised Bo Diddley's 1955 hit "I'm a Man", and Tiny Bradshaw's 1951 jump blues track "The Train Kept A-Rollin'", later renamed "Stroll On" for the 1966 mystery thriller film Blow-up.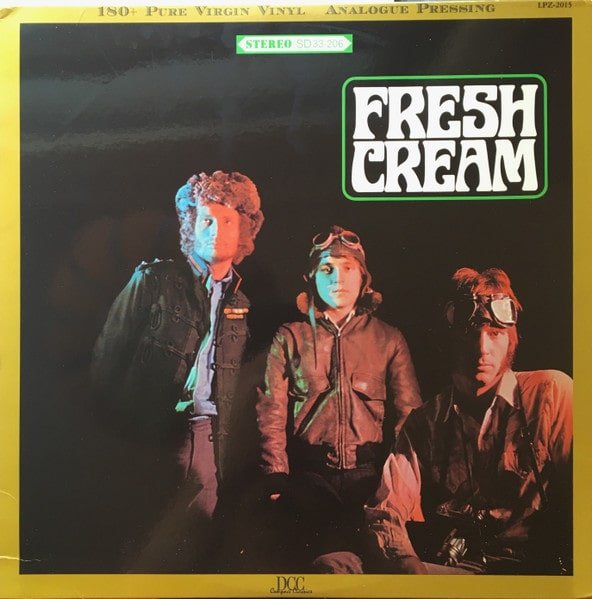 In March, 1974, "Train Kept A-Rollin'" once again left the station, this time aboard Aerosmith's second album Get Your Wings. Then, in December, 1966, two British power trios made their first appearance in record stores: Cream, with Eric Clapton, Jack Bruce and Ginger Baker, and The Jimi Hendrix Experience, with Seattle-born Hendrix and Brits Noel Redding and Mitch Mitchell. The former band made a fresh debut with the album Fresh Cream, while the latter exploded in a "Purple Haze" in March, 1967, a song that augured the heady guitar work that would appear two months later on the band's debut album Are You Experienced.
In November, Cream's second album, Disraeli Gears, featuring "Sunshine of Your Love" and "Tales of Brave Ulysses", cemented the foundation of acid rock, with its heavy, distorted, blues-based rock laced with potent psychedelic side effects.
San Francisco-based power trio Blue Cheer's revolutionary interpretation of "Summertime Blues"—from their debut Vincebus Eruptum in January 1968—was at the time the heaviest rock on the planet, and would serve as a template for heavy metal. That same month, Iron Butterfly released their debut album entitled Heavy—the first time that term came into prominence.
The San Diego, California quintet, newly turned quartet, hit the jackpot in June with the release of the their second LP, In-A-Gadda-Da-Vida, thanks largely to its title track. The album sold in excess of 8 million copies during its first year, and 30 million in total so far. Lasting just over 17 minutes, the song, whose title stems from 'In the Garden of Eden', dominated the entire second side—a trend we would soon encounter in '70s prog, space rock, and Eurodisco. Technically, it's not the very first rock song to stretch the time domain—Bob Dylan's "Sad Eye Lady of the Lowlands" from Blonde on Blonde, and the Mothers of Invention's "The Return of the Son of Monster Magnet" from Freak Out!, both released in June 1966, were around 12 minutes long.
But "IAGDV" remains the first commercial track approaching the average maximum length of an LP side. The brief Vox Continental organ intro played by singer Doug Ingle establishes the song's psychedelic credentials. Its hypnotic, modal, in-minor-key main riff certainly was heavily inspired by the aforementioned "Sunshine of Your Love", so much so it wouldn't have surprised me had Cream challenged Iron Butterfly in court for copying their riff, as we've witnessed with other music formations throughout history. Ron Bushy's famous two-and-a-half-minute drum solo was one of the first drum solos recorded on a rock record, but here again they were beaten by Cream drummer Ginger Baker on "Toad" from Fresh Cream, which also inspired drummer John Bonham on "Moby Dick" from Led Zeppelin II. We can also perceive in Cozy Powell's 1973 drum solo classic "Dance with the Devil" some of Bushy's influence.
The five songs on side A rarely get any airplay or proper recognition but are nonetheless worth our attention. "Most Anything You Want" starts off the album on a good sixties vibe with vocals riding over a steady beat and warm fuzzy guitar intertwined with the organ, borrowing a few times from the opening organ riff from The Doors's "Light My Fire". "Flowers and Beads" is another example of a track that reflects more the festive 'flowers in your hair' ethos of the preceding summer's innocent Cisco times than it does the heavier, darker tone of the title track. It reminds me of The Turtles's megahit "Happy Together"—released at the same time as The Doors's "Light My Fire"—from January 1967. Again the interplay between the back vocals and main ones are at odds with what we're accustomed to hearing on "IAGDV". With its churchy organ and drum crescendo intro, "My Mirage" mimics the psychedelic overtones found on The Savage Resurrection.
Ditto for "Termination". The high octane "Are You Happy" closes the side, and is without doubt the track that rocks the house the most. Its drums, organ, and vocals pound away, punching all the stops, showcasing the kind of heavy metal energy you'd find in Deep Purple circa early-1970s. "Are You Happy" would have been more suited, in my view, as the album's opening track.
While Iron Butterfly's debut was produced by Charles Greene and Brian Stone, Jim Hilton was at the producing helm for this one. Jim would go on to produce one more record for the band, Ball, the following year.
Don Casale engineered the album at Ultra-Sonic Studios in Hempstead, New York, in May, 1968. Word has it he asked the group to play so he could set the mikes' levels, then hit the 'record' button, after which the band performed "IAGDV" in one take over its 17-minute duration. Gold Star Studios in Hollywood, California, was also used to record parts of the record.
As with the original pressing, the MoFi jacket is not a gatefold but simply a replica of the regular outer sleeve on which was added the pink "Original Master Recording" strip at the top. Housed inside the jacket is the company's usual protective cardboard cover folded over the inner HDPE record sleeve. The source used was the 1/4″ / 15 IPS analogue master tape transferred to DSD 256, then sent to their analogue console and lathe. MoFi's Krieg Wunderlich remastered and cut the LP at 33 1/3 rpm, leaving just shy of a half-inch of dead wax on side A and a touch more on side B. RTI pressed it on 180g regular formula vinyl, for release in January, 2020, and reissued it on 180g SuperVinyl in November, 2021. I got the regular vinyl version only, which means there could exist some minor sonic differences between both pressing formulas.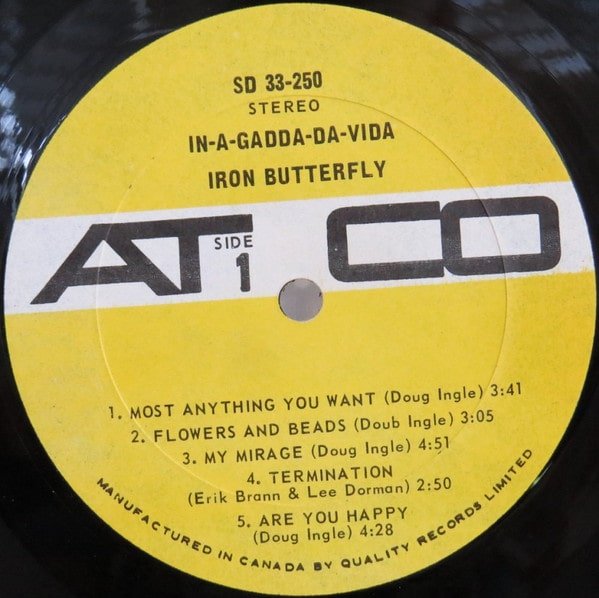 I don't have the original US pressing, but I do have a first Canadian "yellow and white stripe" ATCO pressing, which doesn't sound very good. There is too much reverb on vocals and the mix in general, and the sound is compressed— midrange-loud and lacking dynamic range, frequency extension, and top octave finesse; so much so that it rarely spins on my platter. Definitely no audiophile demo-disc.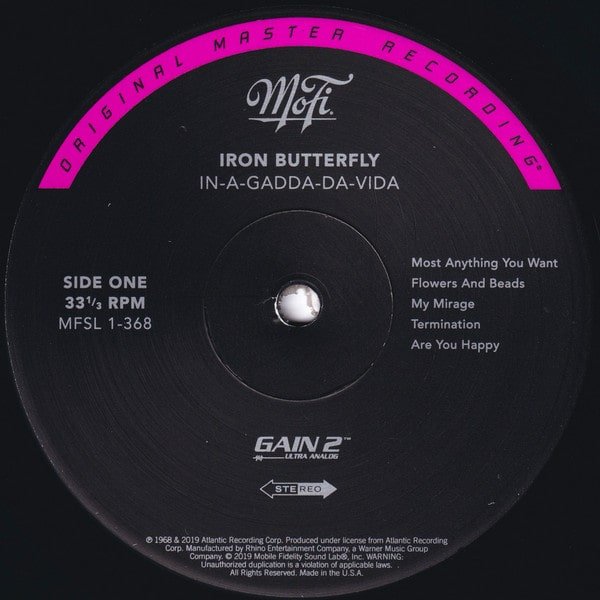 Unsurprisingly, the MoFi clobbers it. It delivers much more bass, warmth, greater dynamics, better treble extension and refinement, and a wider soundstage. It's evident that there was way less—or perhaps even no—compression used on the MoFi recording, as the vocals and organ now jump in and out from the mix like I've never heard before. Also, the reverb is nearly absent, lending the vocals a more natural rawness to them that may catch some listeners used to the old version's presentation initially off guard. That was my case, but it didn't take long for me to side with the MoFi version. I tend to favor dryer presentations than reverberant ones, finding the former more intimate and immediate-sounding. Fuzz-fueled guitar and organ notes on the MoFi sound crisp and well positioned in space, while both album sides are well balanced.
Drums and bass are also well presented on the MoFi version, although they do sound a bit roundish. I would have liked a sliver more articulation in their attack, but, compared with my old Canadian first pressing, whose drums and bass sound anemic, there is no contest, and I'm guessing MoFi extracted all they could from a master tape that was sonically compromised to begin with. The drum solo of the title track is, of course, more exciting to listen to now given the sudden presence of all the toms. As an aside, I wouldn't want to see this iconic 17-minute track released on a double-45 rpm edition. I think splitting it over two sides would destroy its unique hypnotic appeal.
My MoFi pressing was perfectly silent. It may not be the best-sounding rock recording out there, but it's certainly the best remastering, cutting, and pressing of this album I've heard. Plus, it's now my go-to record to show someone what is the quintessential acid rock song. Sadly,it is sold out in both vinyl formulations, but, fortunately, is still available from vendors on the web. Well worth it!
Personnel:
Doug Ingle – Vox Continental organ, vocals
Erik Brann – lead guitar, vocals (track 4)
Ron Bushy – drums, percussion.
Lee Dormam – bass, backing vocals.
Additional credits:
Produced by Jim Hilton.
Recorded May 1968 at Ultra-Sonic Studios in Hempstead, New York, and Gold Star Studios in Hollywood, California.
Engineered by Don Casale.
Remastered and lacquer cut by Krieg Wunderlich at Mobile Fidelity Sound Lab in Sebastopol, CA.
Plated and Pressed by RTI, CA, USA.
Artwork design by Loring Eutemey.
Photography by Stephen Paley.
Reference List (Singles, albums, and labels):
For Your Love [Epic LN 24167]
Having a Rave Up [Columbia SCXC 28]
"I'm a Man" [Checker 814]
"The Train Kept A-Rollin'" [King Records 4497 (78 rpm) or 45-4497]
Get Your Wings [Columbia KC 32847]
Fresh Cream [DCC Compact Classics LPZ-2015]
"Purple Haze" [Track Record 604001]
Are You Experienced [Experience Hendrix, Legacy 88697 62395 1]
Disraeli Gears [Reaction 594 003 or ATCO Records SD 33-232]
Vincebus Eruptum [Philips PHS 600-264]
Heavy [ATCO Records SD 33-227]
Blonde on Blonde [MoFi MFSL 3-45009]
Freak Out! [Verve Records V6-5005-2]
Led Zeppelin II [Atlantic SD 8236]
"Dance with the Devil" [RAK RAK 164]
"Light My Fire" [DCC Compact Classics LPZ-2046]
"Happy Together" [White Whale WW S-7114]
The Savage Resurrection [Mercury SR-61156]
Ball [ATCO Records SD 33-280]
For more from Claude Lemaire visit…