Blackened – BLCKND055-1 (2023, Apr.).
Ratings:
Global Appreciation: 9.4
Music: A
Recording: 9
Remastering + Lacquer Cutting: 9.5
Pressing: 9.8
Packaging: die-cut inner gatefold sleeve
Category: speed metal, thrash metal, heavy metal, hints of doom metal.
Format: Vinyl (2x LP at 33 1/3 rpm).
Forty years ago, who could have predicted Metallica would turn out to be the most successful—and arguably important—metal band in the history of the genre. They didn't invent it–Sabbath, Purple, and Priest beat them to it long before–but through determination, strong compositions, powerful production, and keen musicianship, Metallica defied the odds in making fast and heavy music without compromise, and in the process win nine Grammy Awards and sell over 125 million records worldwide.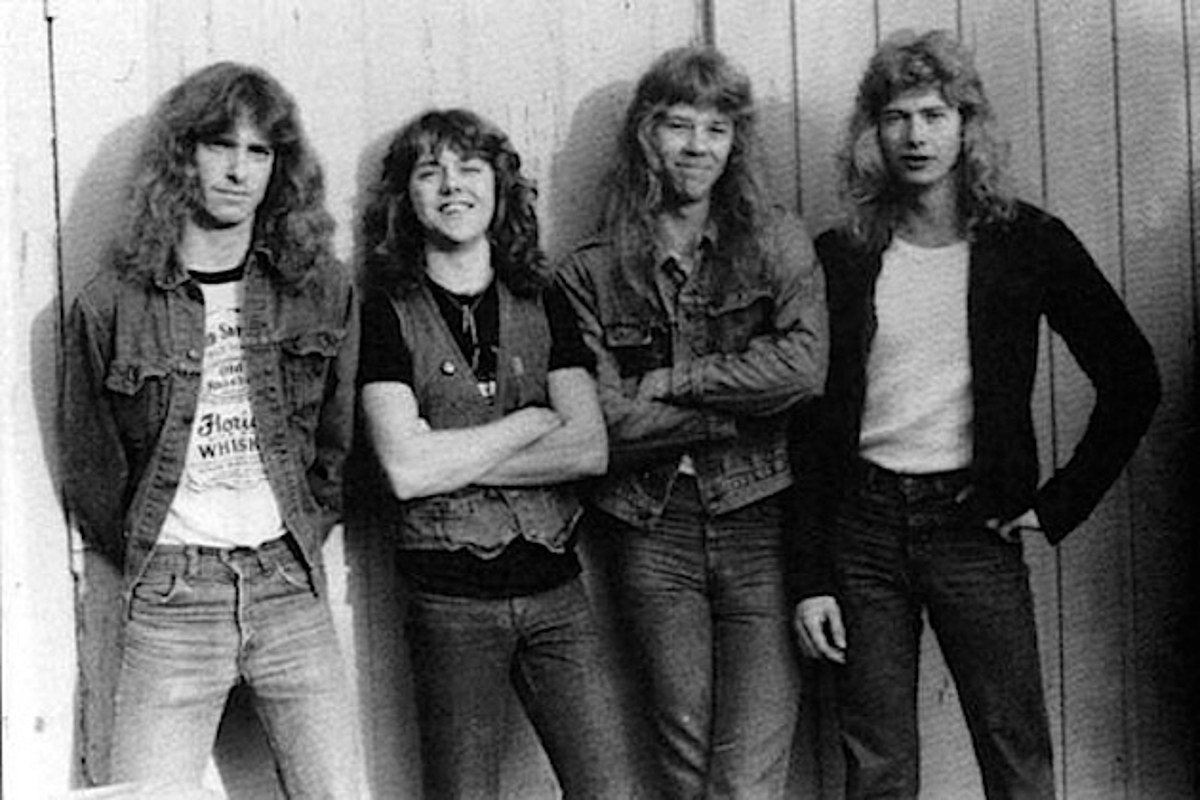 Formed in Los Angeles in 1981, Metallica was one of the so-called 'Big Four'—along with Slayer, Anthrax, and Megadeth—to press the accelerator on the burgeoning speed and thrash metal scene. These high octane musical subgenres were the offspring formed from merging heavy metal with hardcore punk, of supercharging the intricacies of Maiden and Diamond Head with the sheer brute force horsepower of Motörhead and Discharge.
By this time, traditional hard rock was in sharp decline and being superseded by glam metal, a.k.a. hair metal, a.k.a. pop metal. Pushing power ballads, and anthemic guitar-driven rock via glossy girl-laden videos, bands such as Def Leppard, Mötley Crüe, and Twisted Sister ruled the airwaves and MTV. Even '70s stalwarts Kiss and Van Halen distanced themselves from their raw roots, pivoting towards this new arena-esque Sunset Strip subgenre.
Having ditched Dave Mustaine for Kirk Hammett on lead guitar, Metallica, whose other members included singer-guitarist James Hetfield, drummer Lars Ulrich, and bassist Cliff Burton, released its debut album Kill 'Em All in July, 1983. The album's tight, aggressive, tuneful tracks demonstrated that, already at this early stage, Metallica was a cut above its competition and a force to be reckoned with. Its follow-up release, 1984's Ride the Lightning, marked some modulation and evolution in the band's sound and writing, exposing a darker and heavier facet.
The more melodic Master of Puppets, released in March, 1986, cemented the band's status as world-leading metal masters, raising its status as one of metal's most influential and critically acclaimed albums. The title track—a fan favourite at live shows—is, in and of itself, a masterpiece. But just as things were looking up, tragedy struck that September, during touring in Sweden, when bassist Burton died in a bus crash at age 24.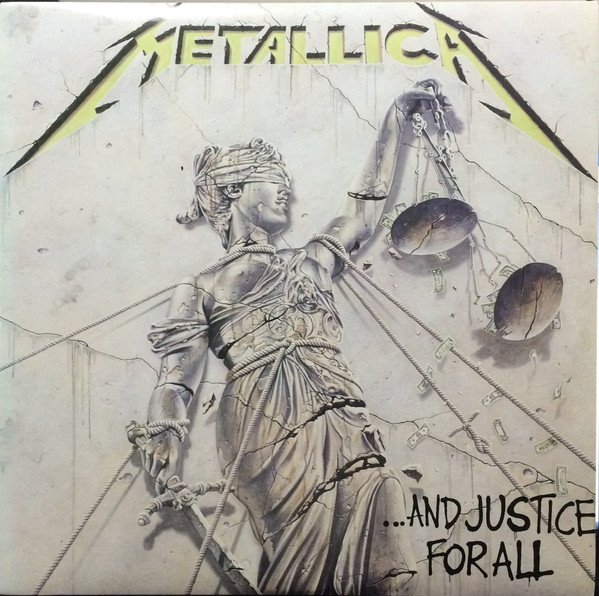 Two years later, …And Justice for All pushed progressive elements to the forefront with its multiple tempo shifts and elaborate construction. It featured former Flotsam and Jetsam bassist Jason Newsted, Burton's replacement, and the Grammy-winning epic single "One", an anti-war compositional chef-d'oeuvre.
The next album, 1991's Metallica, a.k.a. The Black Album, recorded with Canadian producer Bob Rock, broadened the band's horizons, with songs like the harder rock anthem "Enter Sandman"—the main riff sounding very similar to Excel's "Tapping into the Emotional Void"—and the softer power ballad "Nothing Else Matters", made Metallica's music more "commercial", with some fans accusing the band of "selling out".
Three other albums produced with Rock resulted in lukewarm reception as the band appeared to be exploring different directions with Load (1996), Reload (1997), and St. Anger (2003), the latter, accordingly, angering most fans. St. Anger marked the departure of bassist Jason Newsted prior to its recording. Bob Rock temporarily replaced Newsted at bass until his own departure as the band's record producer.
2008's Death Magnetic re-energized the band and brought lapsed fans back to the fold. Produced by Rick Rubin, the album was a welcome return to Metallica's trash and prog metal roots, and introduced bassist Robert Trujillo, formerly of Suicidal Tendencies, as the permanent replacement for Newsted. The multi-award nominated album garnered three Grammys. 2016's Hardwired… to Self-Destruct focused on speed and thrash, and was produced by Greg Fidelman, who had been the engineer on the band's previous album.
Fast forward to the present. The band members, now nearing their sixties, speculate on how a person's first 18 years (72 Seasons) end up shaping one's destiny. I think at a certain point we all go through some reflection on past, present, and future days. Amid much fanfare, the album launched last April14 in a coordinated promotional event, where worldwide record stores and movie theatres welcomed fans a few hours prior to the official launch to get a first listen. Having loved the excellent-sounding, 5-LP boxset version of Death Magnetic but left less enamored by Hardwired… to Self-Destruct, finding its music and sound redundant after a while, I was uncertain if Metallica could still, after eleven studio releases, ride that lightning and make me want to jump in the fire.
"So come on…"
The double-LP contains 12 tracks varying between 3½ and 11 minutes in duration, totalling a rather long 77 minutes, a trend going back to Load in 1996 which lasted 79 minutes—a minute short of the maximum allowed on a CD! The musical style is not revolutionary but rather evolutionary, taking off from the previous LP Hardwired…, with some songs recalling the band's earlier material up to 1991's Metallica. Fidelman reprises his role as producer, recording, and mixing engineer. Recording and mixing took place at Metallica's HQ, in San Rafael, California, between March, 2021, and November, 2022, with mastering done at Bob Ludwig's Gateway Mastering in Portland, Maine, while vinyl lacquers were cut by Chris Bellman at Bernie Grundman Mastering in Hollywood, Los Angeles, California.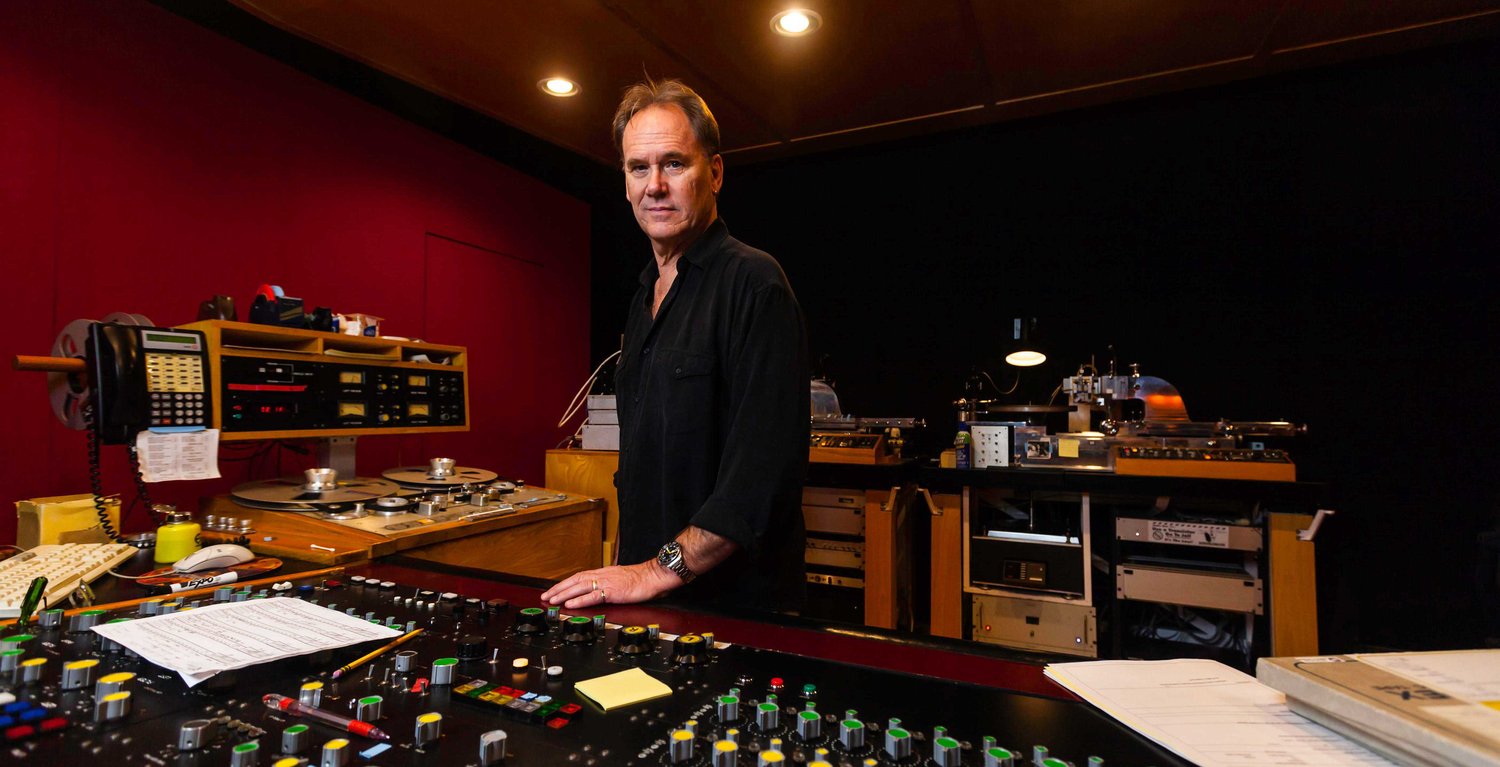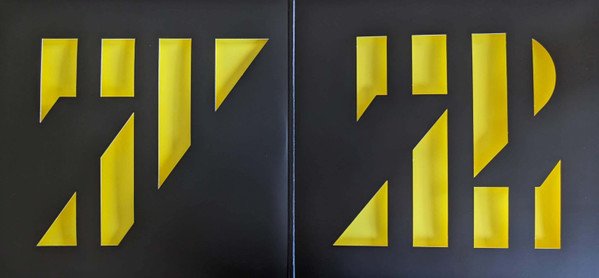 The eye-catching cover comes in a unique inner gatefold stenciled out in the shape of the number 72, whose cut-out strips offer sliced views of its yellow background or, if the rigid vinyl sleeves are inserted, of hi-res photo close-ups of each band member's face—one per side—that overemphasize the age factor.
The LP version of 72 Seasons is available in different color vinyl, including standard black, which is the version I bought. Pressings come from Furnace Record Pressing in Alexandria, Virginia, now owned, since March of this year, by Metallica. My two LPs were well centered, flat, shiny, free of "pops and ticks", and had a low noise floor from start to finish—a very encouraging sign regarding Metallica's pressing plant purchase. As for actual record weight, it seems somewhere between 150 and 165 grams.
From the first track, "72 Seasons", with its killer riff, the album is off to a strong start. Many tracks are quite speedy in tempo, such as "Lux Æterna", which borrows a page from Motörhead's 1980 groundbreaking single, "The Ace of Spades". Ulrich's unrelenting double-kick drumming propels the metal machine full throttle ahead.
I was considerably impressed that Metallica could still surprise me with some unexpected guitar twists and sounds, borrowing from late-1960s-1970s hard rock but rarely heard in the context of thrash metal.
The last track on side C, "If Darkness Had a Son",resembles a combination of "Eye of the Beholder" and "The Shortest Straw", two great songs from …And Justice for All. The last side finishes on a few strong notes starting with the groove-oriented "Too Far Gone",featuring a fun foot-tapping midtempo riff, rhythmic and melodic vocals, plus twin guitar harmonies à la Thin Lizzy, Judas Priest, and Iron Maiden, and military-esque staccato snare rolls.
It's known that Metallica places equal importance on its choice of first and last song when assembling an album. The latter is substantiated with "Inamorata", which gave me the initial impression that it was some kind of sequel to, or a link to, "My Friend of Misery" from The Black Album—even its lyrics in the chorus mention "Misery, she loves me". To me, this is the most monumental composition on the album. It is also the longest, slowest, and heaviest track, and with its sludgy stoner doom metal, shows a clear lineage to early Black Sabbath, such as 1971's Master of Reality.
Near the song's halfway mark, after Hammett's tortuous guitar solo, a calm follows the storm where Trujillo's bass, Hetfield's subtle guitar chords, and Ulrich's 16th note hi-hat harkens back to Sabbath's "War Pigs" from 1970's Paranoid. Then the vocals enter in a very mellow and melodic way, before a short crescendo of drums and vocals erupts emotionally, culminating in a highly harmonious guitar layer buildup. That's followed by the double-kick and snare strikes reminiscent of "One" and the instrumental "Orion" off Master of Puppets. The finale, with its pummelling floor tom is a veritable call and response of Olympian magnitude.
Musically and sonically, 72 Seasons is a solid album with little "filler", apart from "Room of Mirrors", which I found fair but not up to the same high level as the rest of the album, and some songs that could have benefited from being shorter. The album's overall sound is dense, thick, and compressed but not overly so. Compared to 90% of the metal music released in the past two decades, the compression here is applied moderately and in good taste. The tonal balance is full range with a good bottom end, warm, tubey mids, and just the right ratio of treble detail and crispness to cut through the dense mix. Hetfield's vocals, melodic at times, are nicely rendered and a touch laid back, more so than on Master of Puppets and Metallica (The Black Album). The soundstage exhibits excellent wide dispersion thanks mostly to the guitar tracks punching in and out of the mix, maintaining our excitement. They sound awesome, with superb overdrive tone and wah-wah pedal effects appearing here and there. Cymbals have some roughness and grain but not to the point of aggressing the ears, and are less grainy and dirty sounding than on The Black Album. Floor toms have tremendous impact, while kick drums and snare are very punchy and articulate but drier-sounding than on their first three albums. This chosen sonic presentation by producer-engineer Fidelman gives a very precise, direct, heavy, and pleasantly full "mixing board" deadish-room sound, making it a good fit for this sort of fast-paced, intricate genre. Not surprising that this is Fidelman's winning formula—the sound is close to that of Metallica's previous release, as well as Black Sabbath's final album 13 from 2013, produced by Rick Rubin and engineered by Fidelman.
In a perfect world, I would have added a fraction more room reverb ambiance and dynamic contrasts but the sound remains impressive nevertheless. Those having a DBX-type dynamic expander in their home system will welcome a touch of expansion. Chris Bellman did a superb lacquer cutting job, nailing it better than on his previous cuts for Master of Puppets and Metallica.
"In the eye of the beholder…"
On the cusp of being 240 seasons each, the guys can still rock, admittedly with some heavy help from "Pro Tools and co." But I'm fine with that. After all, they're there to deliver a product and with Greg Fidelman in the loop, this is one highly produced, processed, and polished product. Some may find it too contrived or mechanical-sounding, but this is 2023 and not 1983, and in this day and age when chatbots are on the cusp of replacing all of the arts in a flick of the switch, it's reassuring to know that Metallica still puts in that human touch and effort to compose, perform, and record such a project. I dare anyone to complain that these guys are past their prime, because it certainly doesn't sound that way to me. They'll probably sound sloppier playing these songs live without those tools but that's a whole other story. When the Beatles chose the studio over the stage during their Revolver and Sgt. Pepper period, we certainly didn't think any less of them. And those two albums under the direction of George Martin were extremely complex and in a sense processed–analoguely, and mechanically, of course, for their time.
For my ranking, my favourite Metallica albums remain Master of Puppets, …And Justice for All, and Death Magnetic, with 72 Seasons coming in a close fourth. It's not as crude as Kill 'Em All, nor as rebellious as Ride the Lightning, but it's more exhilarating than Hardwired… to Self-Destruct. If this turns out to be their swan song, this will be a more than respectable coda.
Now to the finale question:
Was hearing the album powerful enough to send me back to my teen years? Perhaps not way back to lucky 13 when music approached its most magical moment for me, but certainly circa Ride the Lightning, when I heard for the first time "Fight Fire with Fire"!
Note: this article was entirely written without any AI assistance.
Personnel:
James Hetfield: lead vocals, rhythm guitar, production
Lars Ulrich: drums, production
Kirk Hammett: lead guitar
Robert Trujillo: bass
Additional credits:
Recorded and mixed at HQ, San Rafael, CA between March 2021 and November 2022.
Greg Fidelman – production, recording, mixing
Sara Lyn Killion – engineering
Jim Monti – engineering
Jason Gossman – additional engineering, digital editing
Kent Matcke – assistant engineering
Dan Monti – digital editing
Mastered by Bob Ludwig at Gateway Mastering in Portland, Maine.
Vinyl lacquers cut by Chris Bellman at Bernie Grundman Mastering in Hollywood, Los Angeles, California.
Pressed by Furnace Record Pressing in Alexandria, Virginia.
David Turner – cover art
Lee Jeffries – band portrait photography
Reference List (Singles, albums, and labels):
Kill 'Em All [Megaforce Records MRI 069]
Ride the Lightning [Megaforce Records MRI 769 or Blackened BLCKND004R-1 or Blackened 00602547885241]
Master of Puppets [Blackened BLCKND004R-1]
…And Justice for All [Elektra 60812-1]
"One" [Vertigo METDJ 512 or Elektra ED 5349 or Vertigo 874 067-1]
Metallica (The Black Album) [Elektra 61113-1]
"Enter Sandman" [Vertigo METBX 712, 868 729-1]
"Tapping into the Emotional Void" [Caroline Records CAROL 1372]
"Nothing Else Matters" [Vertigo 866 709-1]
Load [Elektra 61923-1]
Reload [Elektra 62126-1]
St. Anger [Elektra 62853-1]
Death Magnetic (5xLP, 45 rpm box set)[Warner Bros. Records 512119-1]
Hardwired… to Self-Destruct [Blackened BLCKND031-1]
"The Ace of Spades" [Bronze BRON 531]
"Eye of the Beholder" [Elektra ED 5332]
"The Shortest Straw" [Elektra 60812-1]
"My Friend of Misery" [Elektra 61113-1]
Master of Reality [Vertigo 6360 050]
"War Pigs" [Vertigo 6360 011]
Paranoid [Vertigo 6360 011]
"Orion" [Blackened BLCKND004R-1]
13 [Vertigo, Republic Records B0018539-01]
_______________________________________
For more from Claude Lemaire visit…