Marlboro, NJ – September 28, 2022: KEF is announcing that they've extended their comprehensive range of architectural speakers with two new THX® Certified models; the ultra-high-performance three-way coaxial speaker Ci250RRM-THX and the high-output architectural subwoofer Ci250RRb-THX. As part of the KEF Extreme Home Theatre line-up, both models deliver the drama and emotional intensity of true theatre sound quality in large home theatres and living rooms, making them an excellent choice for the most discerning music and movie lovers.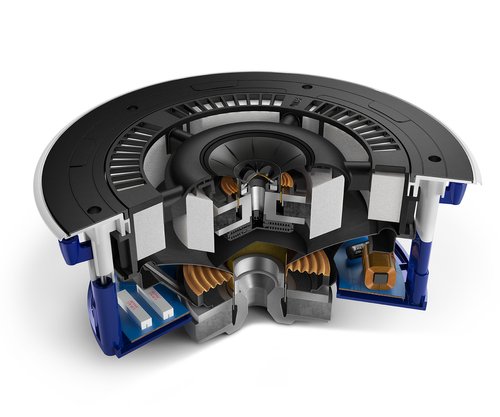 KEF's first architectural speaker with MAT
A revolutionary architectural speaker in the KEF Extreme Home Theatre line-up, the Ci250RRM-THX is KEF's first three-way coaxial architectural speaker model with innovative technologies where the KEF engineering team in Maidstone, UK, has pushed the technological boundaries to create the best possible sound.
The patent-pending technology 'Cavity Radiation Control' has solved the midrange issues found in typical three-way coaxial loudspeakers. Its unique open-backed midrange with acoustically absorptive foam design eliminates midrange distortion, up to 30dB midrange dip which is equivalent to 99.9% of reduced SPL. With Cavity Radiation Control, Ci250RRM-THX can deliver the highest midrange acoustic realism in the market to date.
Another innovation is the implementation of the 'Low Diffraction LF Aperture' in Ci250RRM-THX. It is a carefully profiled, smoothed housing design for the Uni-Q driver array with an outer acoustically absorptive foam ring that reduces resonance and diffraction. The result is exceptional MF/HF performance while preserving a tremendous bass output.
Ci250RRM-THX is also the first KEF architectural speaker with Metamaterial Absorption Technology (MAT). MAT is a highly complex maze-like structure that absorbs 99% of the unwanted sound from the rear of the tweeter, delivering a more crisp, natural treble performance. Additionally, the 100mm (4 in.) Uni-Q driver array in Ci250RRM-THX is the latest 12th generation, sharing many of the technologies found in the latest KEF Blade loudspeaker and the recently launched LS60 Wireless high-fidelity speaker system.
Featuring a 250mm (10 in.) bass driver, Ci250RRM-THX delivers deep, room-filling bass. As a THX ® Certified Ultra architectural speaker, Ci250RRM-THX is engineered to create the immersive, high-fidelity audio experience even in large rooms and home theatres.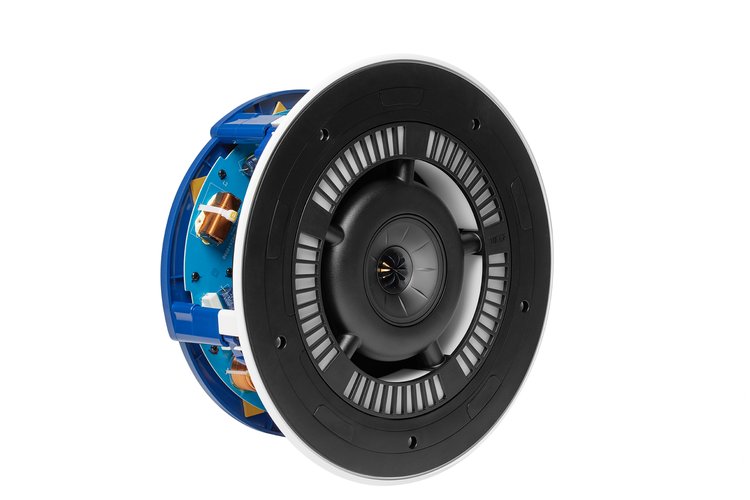 The Extreme Architectural Subwoofer
Engineered to deliver incredibly accurate and powerful bass while remaining visually discreet, Ci250RRb-THX is the perfect addition to any music or home theatre system. As part of the KEF Extreme Home Theatre line-up, Ci250RRb-THX delivers ultra-high performance with true theatre sound quality for large theatres and living rooms.
In order to create the greatest possible music and movie experience, a massive amount of power needs to be tempered with the finest of details. The extra-long-throw 250mm (10 in) bass driver with a massive 150oz magnet, when driven by the KEF's DSP-equipped KASA500 amplifier, delivers both in spades.
Hide Your Speakers, Not Your Sound
'Hide your speakers, not your sound' is the concept behind every KEF architectural speaker. Like all other models in the category, these two new additions are designed to be discreet in appearance and engineered with best-in-class acoustic performance, delivering an immersive soundscape while the speakers blend into the interior.
The combination of innovative engineering and sophisticated acoustic design ensures KEF architectural speakers offer the same compelling performance as its HiFi speakers.
For more information, please visit www.kef.com. For further information about THX Certification, please visit THX.com.
---
ABOUT KEF
Founded by BBC engineer Raymond Cooke, KEF is named after its original site, Kent Engineering and Foundry, and continues to manufacture and develop its signature pieces in Maidstone, Kent, UK.
Committed to bringing a superior listening experience to audiophiles, the brand's revolutionary collection of speakers and subwoofers has evolved to include wireless speaker-systems, portable speakers, and headphones, allowing KEF to bring high-fidelity sound to more people in their homes and on the move.