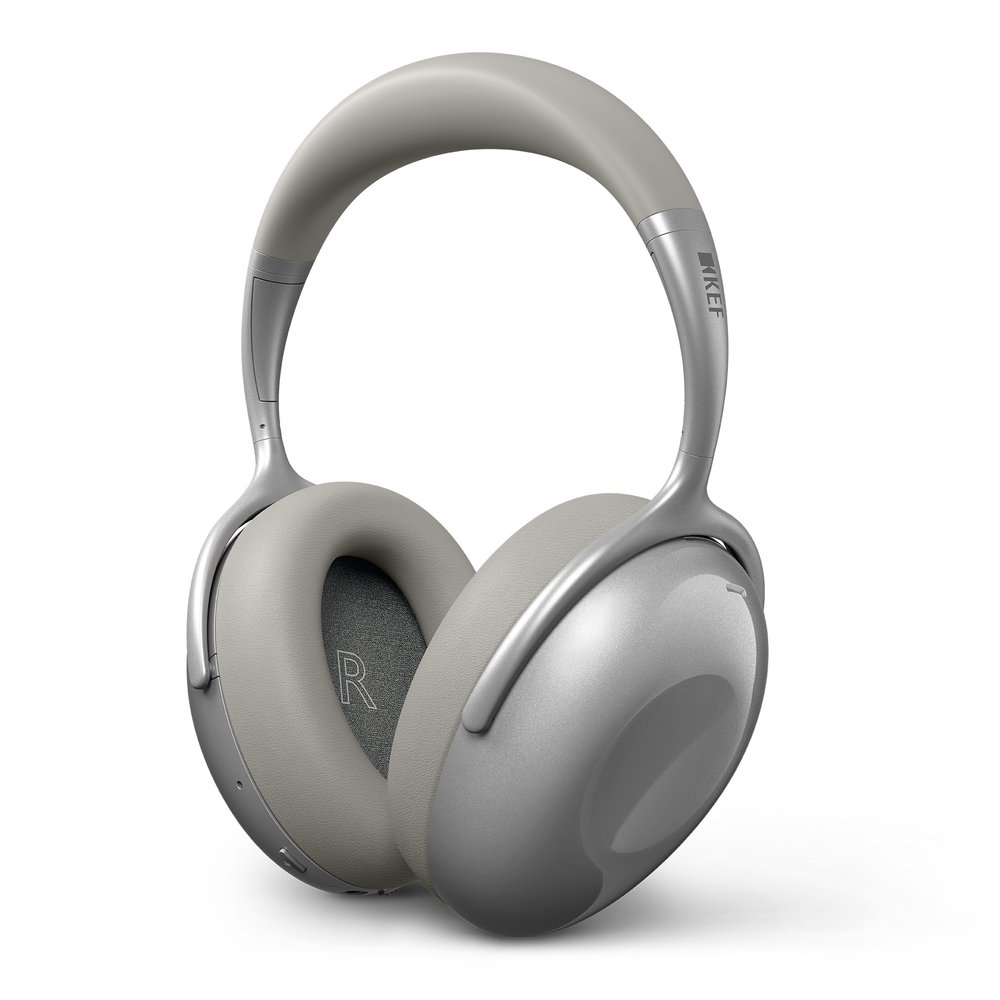 Marlboro, NJ – October 13, 2022: Featuring inimitable sound by KEF and design by long-term collaborator Ross Lovegrove, the KEF Mu7 Wireless Headphones deliver an uncompromising audio experience paired with understated style.
An exercise in both engineering and aesthetic excellence, KEF has continued its partnership with visionary designer Ross Lovegrove to produce the Mu7. Renowned for his innovative approach and flowing, sculptural forms, Lovegrove has created an over-ear headphone design which is refined, sleek, and a harmonious addition to the wider Ross Lovegrove Collection for KEF. Lovegrove has previously worked alongside the brand to shape the definitive Muon loudspeakers, Muo portable speakers, and Mu3 earphones.
KEF draws upon years of commitment to technological innovation and high-performance audio equipment to continue its mission to present music as it was made to be heard. Focusing on the nuances that imbue sound with heightened levels of significance, KEF preserves the integrity of a recording with little intervention, presenting a revealing listening experience that offers a pure and accurate representation of the original recording.
Available in two sleek colourways, Silver Grey and Charcoal Grey, the Mu7 headphones present precision-engineered, ergonomic aluminium construction. A lightweight, durable headband delivers a snug acoustic seal, with minimal ear pressure. The memory foam ear pads mould to the shape of the head, improving both passive and active noise cancellation and bass response. A swivel point above the ear cups allows the headphones to be rotated and flattened, ideal for compact transport.
A capacitive touchpad on the right ear cup allows users to answer calls, skip tracks and adjust volume through a series of intuitive taps and swipes. Lovegrove notes that "If you are wearing a particular type of headphones, they are an extension of you. Well, what is the best interface? Your finger. It's like putting your hand over your ears, there's this gestural elegance."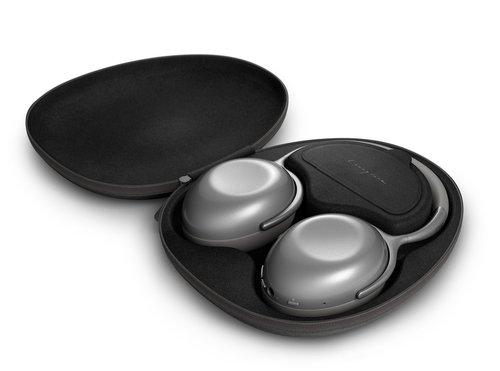 Custom tuned by the KEF engineering experts, the Mu7 headphones integrate enhanced codec technology to deliver KEF's instantly recognisable high-resolution sound quality, wirelessly. In each of the closed-back earcups sits a full-range dynamic driver for a pristine audio performance that reveals even the most subtle acoustic details.
Sophisticated Smart Active Noise Cancellation technology uses multiple filters to capture environmental sound, before applying a specialised algorithm to target individual frequencies. For hands-free phone calls, Clear Voice Capture (cVc) isolates the voice of the speaker and minimises all other noise picked up by the microphone, ensuring crystal clear calls regardless of the environment.
For more information, please visit www.kef.com.
Summary of features
Smart Active Noise Cancellation monitors the surroundings and eliminates external noise under different environments
40mm full range dynamic driver engineered to reveal the smallest details of your favourite music
High-resolution sound up to 24bit/48kHz via Qualcomm® aptX™ HD codec
Bluetooth 5.1 for exceptionally stable connections with both iOS and Android devices
Intuitive touch control of music and calls with simple swipes and taps
Ergonomic design for comfort and fit
Precision-engineered aluminium frame
Breathable leatherette memory foam ear cushions
Clear Voice Capture (cVc) for clear voice calls
Fold flat for easy carrying and storage
Up to 40-hour use at full charge (Bluetooth and ANC enabled)
Fast charging of 15 mins for 8-hour use
Available in Silver Grey and Charcoal Grey
---
ABOUT KEF
Founded by BBC engineer Raymond Cooke, KEF is named after its original site, Kent Engineering and Foundry, and continues to manufacture and develop its signature pieces in Maidstone, Kent, UK.
Committed to bringing a superior listening experience to audiophiles, the brand's revolutionary collection of speakers and subwoofers has evolved to include wireless speaker-systems, portable speakers, and headphones – allowing KEF to bring high-fidelity sound to more people in their homes and on the move.
---
ABOUT ROSS LOVEGROVE
Ross Lovegrove is a designer and visionary whose work is considered to be at the very apex of stimulating a profound change in the physicality of our three-dimensional world. Inspired by the logic and beauty of nature his design possesses a trinity between technology, materials science and intelligent organic form. There is always embedded a deeply human and resourceful approach in his designs, which project an optimism, and innovative vitality in everything he touches from cameras to cars to trains, aviation and architecture. Winner of numerous international awards, his work is held in permanent collections of various design museums around the world including Museum of Modern Art in New York (MOMA), Design Museum in London and Vitra Design Museum in Weil Am Rhein.
---