Marlboro, NJ – June 9, 2022: Today, KEF is announcing the upcoming launch of the LSX II Wireless HiFi System. Much more than a simple upgrade from the award-winning original, LSX II combines class-leading sound with the all-encompassing W2 wireless platform from the pioneering LS50 Wireless II and LS60 Wireless.
Offering high-fidelity sound, numerous connectivity options, easy use and contemporary design, immersive home entertainment has never been so accessible. Connectivity options are further enhanced from the original LSX by the addition of both HDMI and USB-C, making this an ideal companion for TV, laptop and desktop computer set-ups.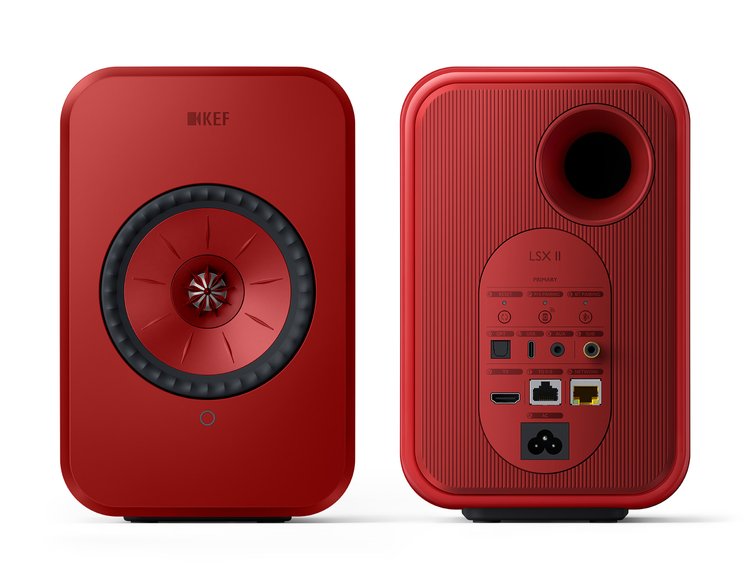 High-Fidelity Sound & Performance
The LSX II takes the two-stereo approach, giving music the space to breathe and develop, creating a three-dimensional soundstage. The speakers appear to disappear, leaving you to enjoy the immersive performance that unfolds and draws you in.
Each LSX II speaker uses a version of KEF's 11th generation Uni-Q driver array specifically designed for this loudspeaker. This signature technology acts as a point source, where the tweeter is placed at the precise acoustic centre of the woofer, recreating how sound is produced naturally. This design eliminates the traditional, tiny 'sweet spot,' instead delivering accurate, pristine sound to all listeners.
LSX II has a combined 200 Watts of system power. The tweeter and woofer are powered by their own dedicated amplifiers to deliver room-filling sound from the cabinets.
Performance is further enhanced from the award-winning original by the Music Integrity Engine. The enhanced Music Integrity Engine enables LSX II to deliver a perfectly timed performance for better clarity and a tighter, more accurate sound.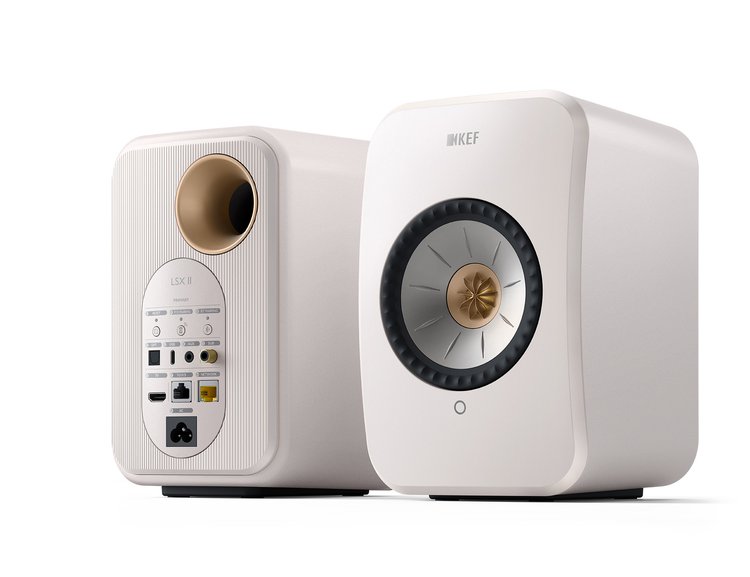 Play All the Music in the World
Using the latest KEF Connect app, you can stream Amazon Music, Qobuz, Tidal, Deezer, Internet Radio stations and podcasts. Apple AirPlay 2 and Google Chromecast seamlessly stream audio from compatible devices, whilst Bluetooth expands the options even further. You can use native apps to stream directly from Spotify Connect, Tidal and QPlay. When using Airplay 2, Chromecast, etc., you can stream to multiple wireless speakers to synchronise music around your home.
Rediscover your favourite tracks with the LSX II; play your own private music collection from a compatible NAS drive or music server. Audiophiles will experience the quality of sound following the introduction of file support of up to 24bit/384kHz (PCM), DSD, and full MQA rendering.
Next-Generation Plug & Play
Alongside Wi-Fi and Bluetooth, LSX II also boasts a comprehensive collection of wired connections. These include HDMI ARC for seamless control using a TV remote and a high-quality USB-C input, making LSX II the perfect desktop audio system for your computer. There are also connections for your turntable, CD player, games console, and many other devices. If you want your movies and music to come with some extra bass, there's a dedicated output so you can connect a KEF subwoofer as well.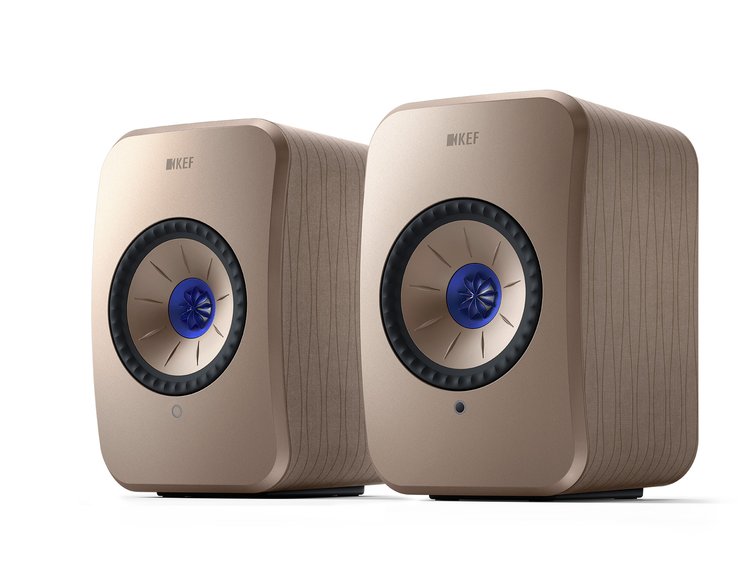 Enhanced User Experience
With its powerful Room EQ DSP, LSX II can be easily fine-tuned to your room and personal taste. 'Normal' mode is designed to talk you through the process with easy questions, while 'Expert' mode provides extra customizability. For easy integration of a KEF subwoofer with LSX II, Room EQ includes subwoofer pre-sets that are designed to create a smooth integration with the main speakers.




Sound by KEF. Design by Michael Young.
The design of LSX II comes courtesy of Michael Young, one of the leading lights in industrial design. Famed for his sophisticated take on minimalism, Young's signature is a smart, pared-down aesthetic that perfectly suits LSX II's requirement to deliver pristine, accurate sound while also looking incredible.
LSX II is available in five statement finishes: Mineral White and Lava Red models come with matte satin and high-gloss finish respectively, while Carbon Black and Cobalt Blue are clad in a specially designed fabric from Danish contemporary textile designer, Kvadrat. The Soundwave by Terence Conran Edition was one of the iconic British designer's final collaborations. The version sees the 'soundwave' pattern woven into the unique Kvadrat fabric complemented with Conran's signature blue on the speaker port and driver for a true statement.
The LSX will be officially available on June 23, 2022 for $1400 USD. For more information, please visit www.kef.com.