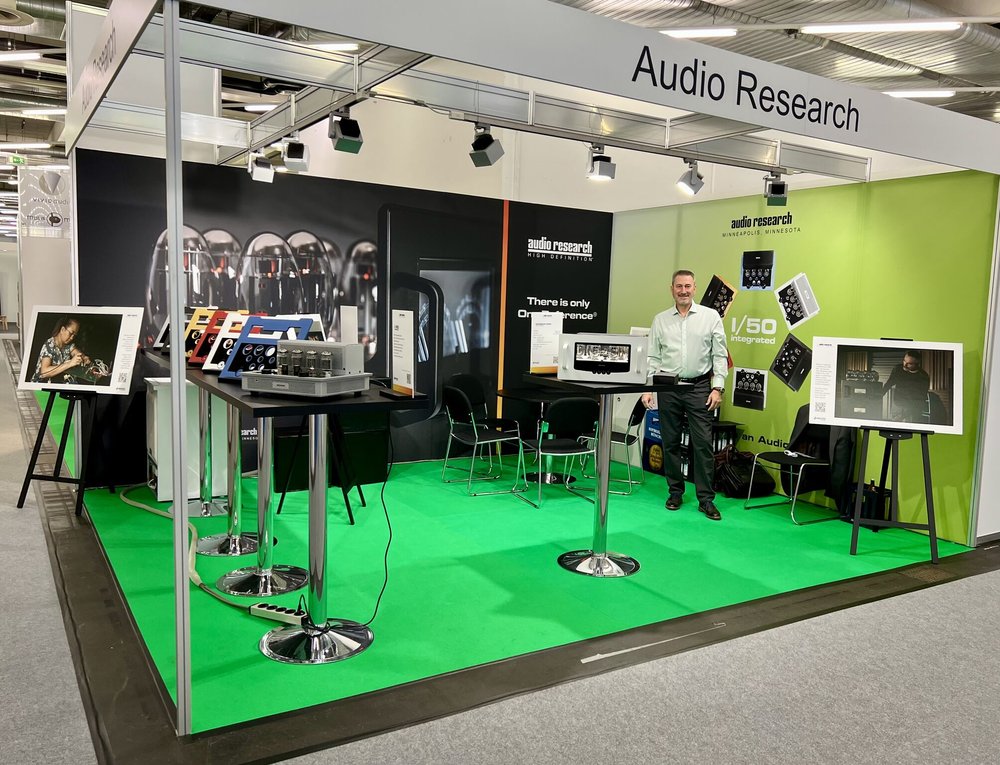 Read Part 1 here. Read Part 2 here.
Prices listed are in $US.
"In late 2020, early 2021," Trent said. "I looked at the high-performance luxury watch and automotive worlds because they're so successful. I looked at BMW, Mercedes, all of these companies that offered CPO (Certified Pre-Owned) programs. Why should we be any different? In the past, when a customer wanted to switch from a Reference 6 preamp to a 6SE, he had to sell his 6 first, maybe on a site like Audiogon or Audioshark. That would inevitably result in a devaluation of the product as potential buyers try to get the equipment at a discount.
"So, instead, we developed a certification program for customers who want to upgrade to a new version of a product. It's no longer necessary to try to resell it on the Internet, because we'll buy your product. 'Here's what I want to do for you, Mr. Jones," said Trent. "The Reference 6 was $14,000 when it came out. The new Ref 6SE is selling for $18,000. I'm going to offer you $11,500 for your unit. Then all I'm going to ask you to do is pay the difference between $11,500 to $18,000 and you get a brand-new Ref 6SE.' There is no other industry out there that will offer that kind of return on your investment.
"When we get the 6 back, we go through it, we polish it, we listen to it, we re-tube it, and it comes with a CPO certificate, along with the same 3-year warranty as a brand new unit. By doing so, we retain one of our long-term customers and win another—one who couldn't quite swing $18,000 for the newest version but could pay less to own an Audio Research Reference piece. What that has done is driven the price up in the used marketplace for Audio Research products. That makes our customers feel secure and happy.
"In two to three, four years, whenever that time is right, and we come out with a Reference 7, we'll do the exact same thing for those customers who have a Reference 6SE. We will value their product extremely high because our products simply don't break down. It's why we can afford to offer an additional 3-year warranty, because as long as you maintain the tube life in these products, they just don't break.
"The new auto bias circuit and output fuses have changed the game for Audio Research. If a tube fails, a new one will be shipped to you and it will auto-bias. A blown fuse? Replace the fuse. There's no downtime anymore like with the older generation of amplifiers, which, whether because of a bad tube or lightning or a brownout, if you launched a tube, it could take out a resistor. It might burn a board. Those products had to come back to us, which overwhelmed the service department. It was a pain in the rear, and we didn't want our customers to be without music. Now you get Audio Research-level sonics with the high reliability factor we all want."
I asked about the company's current line of products, and about future products. Were any of the former approaching the end of their lifecycle? And would there be a replacement for the company's discontinued Reference CD9SE compact disc?
"The whole world started screaming at us when we discontinued it. But the reason we did is because its transport—the Phillips CD Two Pro—is no longer made. We were able to find 50 of them new old stock. We paid handsomely for them. We took 25 for production and kept 25 for service. We have to maintain our serviceability for these products. As much as I want to pull them out and sell new ones, we must be disciplined. We must keep an inventory for legacy products.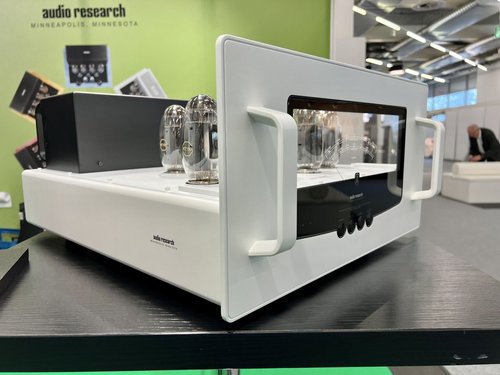 "The good news is we found a new transport. It's been tested in development. Warren (Chief Designer, Warren Gehl) thinks it sounds better than the Philips CD 2 Pro. I don't know if we'll make a brand-new CD player. Right now, we're retrofitting the mechanical engineering side. Once that's done, we'll do the digital side with software reprogramming. We hope to have that product also on the market in 2023. As for SACD playback, we can't do it. No manufacturer in the world does a top loader that decodes SACD. We looked everywhere. No one builds it. We could do a tray, a front loader, but historically they don't sound as good as top loaders. Again, everything we do is about sonic performance.
"We stopped production of the $10,000 VSi75 integrated amp. That product is eight or nine years old. It's a great product but frankly, compare it to our new I/50 integrated amplifier, which has far more functionality, with phono stage and DAC options. Cosmetically, the I/50 is more attractive. You can order it in any colour you want.
"As for the other products, we're still making and selling quite a few of the 750 SEL monoblocks. The Reference 10 preamp and Reference 110 amp are still in the lineup. The Reference 6SE preamp is roughly two years old, so its life expectancy is going to be probably another three years, which is when the Reference 7 should be ready. When it is, we're going to offer the CPO and trade-in program.
I asked about the company's new 320M monoblock, a prototype of which was being displayed at High End Munich, alongside the I/50.
"We needed a replacement for the Reference 250 monoblock, preferably one that could deliver 320 watts of power, double that of the Reference 160M monoblock. To do so, we subcontracted Rich Larson, Audio Research's Chief Designer for 30 years, who partnered with our engineering team to help create the 320M. It's remarkable to listen to. It's a whole other level of power. "
Was it just about doubling the power of the 160M?
"The 320M is bigger, more robust, more controlled, certainly in the bottom end. That's what you get when you increase the power. Better control in the low frequencies, better grip, more dynamics. This amplifier will punch you in the mouth. In a good way. It's going to be a game changer. I will also tell you this. There are some really exciting things coming up.
At this point, Trent asked me to turn off my recorder and offered to disclose a bit more information about the company's upcoming projects. I've been sworn to secrecy, so allow me to just say that I'm excited to see the company's ideas come to fruition.
After I turned the recorder back on, I asked Trent if sales had increased since he took over Audio Research.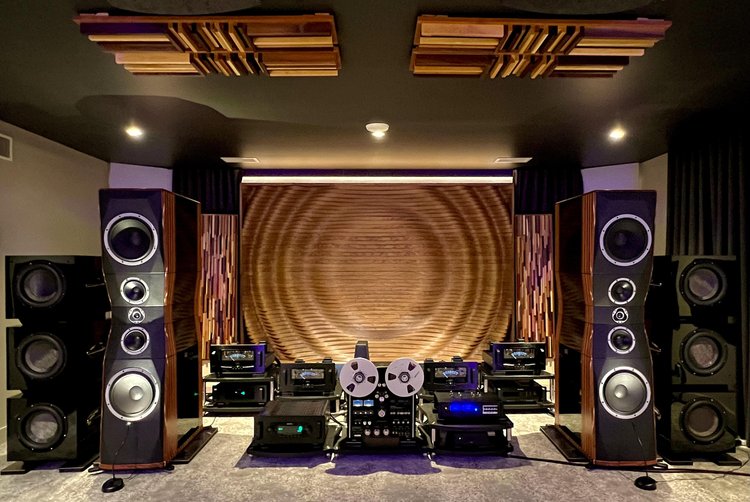 "Yeah, but in a controlled manner. We haven't changed. We changed a few international distributors and, unfortunately, I had to remove a few dealers in North America. You have to understand that we only have roughly 40 resellers on the entire North American continent. They're not just dealers, they're partners. The purpose of our association is to make the customer happy. We will only use vendors who are committed to serving our customers well. Those who do not adhere to this fundamental principle can offer any other brand available in the world. It just won't be Audio Research.
"One thing we won't allow is discounting because it devalues the product. We talked about return on investment earlier. We build a remarkable product and put it in the hands of remarkable resellers committed to offering a remarkable experience to customers. Why would we want to discount a product and devalue the Audio Research experience? We're all professionals and everyone has to make money. It's not inexpensive to run a brick-and-mortar store. The people who do have their livelihoods to consider. They have employees with wives and children to take care of. We need to support these gentlemen, ladies and children, so our industry can survive and prosper. Everybody wants a good deal. But it shouldn't be at the expense of the health and well-being of industry players. Look at the High End Munich show. It's amazing. It's a professional trade show. Without profitability, all the companies that exhibit here couldn't.
"There are a million different brands out there. Sometimes, you can get their products at 50% off retail. What does this tell you about the product, if they can afford to give you a 50% discount? They must use crap parts or very cheap labor, right?"
Is he proud of what he's accomplished so far at Audio Research?
"I'm proud of everyone in the company. I'm just one person, right? I'm nothing without the other 40 people, who are all meticulous in what they do.
"You know, a phrase we often hear growing up is practice makes perfect," Trent said. "That's wrong. Perfect practice makes perfect. Our goal is to make everything as perfect as possible the first go around. This is why I've instilled in everyone in the company that if it takes you longer to do it, it's okay. You're not on a stopwatch here. Let's get it right the first time and let's be done with it. Let's not create a never-ending loop of trying to fix mistakes. We're all human. It's okay to make mistakes. Let's admit those mistakes and move on so we can deliver a product as close to perfect as humanly possible. And we've been doing that effectively."
As we wrapped up the interview, Trent said to me, "I hope I did okay for you."
You did great, Trent. Not only were you generous with your time and information, but you've convinced me that Audio Research is in excellent hands.
---
IN MEMORIAM