BELLMORE, NY, June 21, 2023 –HIFIMAN, a leader in high fidelity personal audio, today announced both the acquisition of a respected audio designer/manufacturer and the debut of a new DAC/headphone amplifier that takes full advantage of HIFIMAN's acclaimed Hymalaya Pro ladder DAC.
New from the GOLDENWAVE brand, the SERENADE desktop DAC/headphone amplifier (SRP: 1,199 US$) represents the best of both companies' design capabilities. SERENADE is a compact, powerhouse of a Class A amplifier with HIFIMAN's proprietary Hymalaya Pro Ladder DAC, an update of the company's first-generation Hymalaya DAC, originally released in 2021.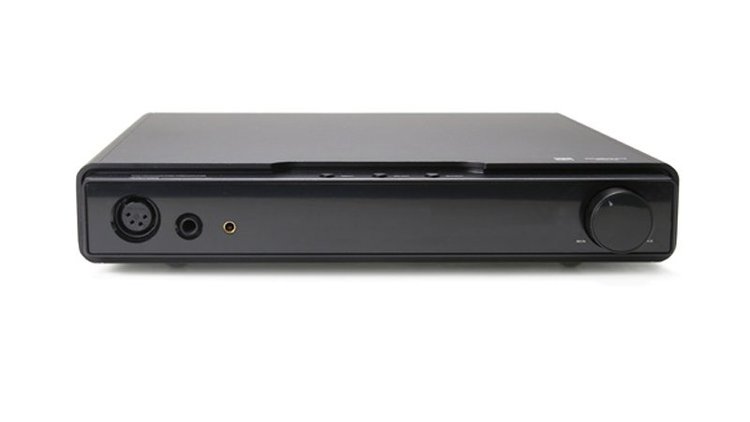 "Since its introduction in 2011, GOLDENWAVE is rightfully seen as a leader in the development of desktop audio decoders and headphone amplifiers," says Dr. Fang Bian, President and CEO, HIFIMAN Electronics. "Its reference Prelude and consumer-oriented Serenade models are among the most reliable on the market.
"By bringing GOLDENWAVE under HIFIMAN's wing, we are embarking upon a new era for both brands, with products that feature the best of what each company has to offer, with music lovers ultimately being the beneficiaries.
The Hymalaya Pro ladder DAC and its application will set a new standard for what can be achieved in high-fidelity personal audio electronics at any price."
The SERENADE is designed for personal audio and music fans who demand both maximum flexibility and performance. Measuring a mere 300mm x 255mm x 50mm/12" x 10" x 2", SERENADE includes a host of features and listening options that belie its compact size.
The SERENADE supports a wide variety of inputs, including PCM 32bit/384K, DSD64-DSD256 (USB); DSD DoP64 (coaxial and optical); Bluetooth 5.0, LDAC, aptX-HD, aptX (Bluetooth); and PCM44.1-PCM768, DSD64-DSD512 (LAN wired network). Outputs on the front panel include 4-pin XLR, 6.35mm and 4.4mm, with XLR balanced and RCA single-ended outputs on the rear panel.
HIFIMAN'S Hymalaya Pro R2R DAC, with the added support of a new FPGA algorithm and 0.01% precision resistors, provides performance that surpasses the PCM1704 in every way, reaching a THD (Total Harmonic Distortion) rate of 0.0012% at -6 dB. HIFIMAN's Hymalaya architecture removes the switches while maintaining a similar or improved level of Total Harmonic Distortion (THD) as the PCM1704K DAC chip, with greater power handling and overall efficiency, as well as improved sonic performance.
The SERENADE features the legendary FET operational amplifier, with a discrete component LPF analog circuit that translates into detailed sound with high-precision, low-noise test indicators. The bold design of the whole signal path eliminates coupling capacitors, removing nonlinear distortion caused by electrolytic capacitors, leaving only pure, full range sonic output. Based on a Class A design, SERENADE is supplemented by a precisely matched, fully discrete amplifier circuit.
A 50w toroidal transformer, surrounded by oxygen-free copper wire, is comprised of high-quality full-band iron core, combined with a large pond filter capacitor of nearly 30,000 microfarads and a multi-stage, multi-channel, low-noise, high-speed voltage regulator circuit, providing a pure and fast power supply for the SERENADE.
"GOLDENWAVE is a company I've always viewed with deep respect and awe for its approach to industrial design," adds Dr. Bian. "I am proud to make this prestigious brand one of our own. SERENADE is the first of what will be many important introductions for music lovers at every level, from casual listeners to dyed in the wool audiophiles."
The SERENADE will be available in July at a suggested retail price of $1,199 US$, from authorized HIFIMAN dealers and the company's online store, http://store.hifiman.com/. For additional information, visit https://hifiman.com.