The Beatles will never be irrelevant. Ask any question about John, Paul, George, and Ringo and you'll instantly have six people who wanna know the answer, six who think it's absurd to even have to ask, and six more who think they have a much better question. It's a never-ending cyclone that has insinuated itself even into own family. Years ago, I had the dumb luck to meet and spend a bit of time with Paul McCartney. Exasperated at my lackadaisical attitude—I had a girlfriend who was a Beatles fanatic so naturally I wasn't—my father was horrified and disgusted to learn that I hadn't asked what he considered THE question about the Beatles: Did everyone in the band end up hating each other at the end?
It's a fair ask and one that will never really be answered by anyone other than those who were there. In the liner notes to the new Let It Be reissue, quotes from The Beatles Anthology book are used to set the scene: "'It was hell making the film Let It Be. It was the most miserable session on earth' (John); 'It was getting a bit fraught between us at that point… and cracks were beginning to appear' (Paul); 'It was a very, very difficult, stressful time' (George); 'I think everyone was getting a little tired of us by then… there were many heated discussions going on' (Ringo)."
Of course, looking back over time, with the perspective of all that has happened since, history tends to sweeten. About the new film which is a part of this Let It Be reissue, Paul said: "The friendship and love between us comes over and reminds me of what a crazily beautiful time we had. We're obviously having fun together; you can see we respect each other and it's a joy to see it unfold." Added Ringo, "It was so cool looking at all this footage. There were hours and hours of us just laughing and playing music, not at all like the [1970] version that came out. There was a lot of joy… a lot more peace and loving, like we really were".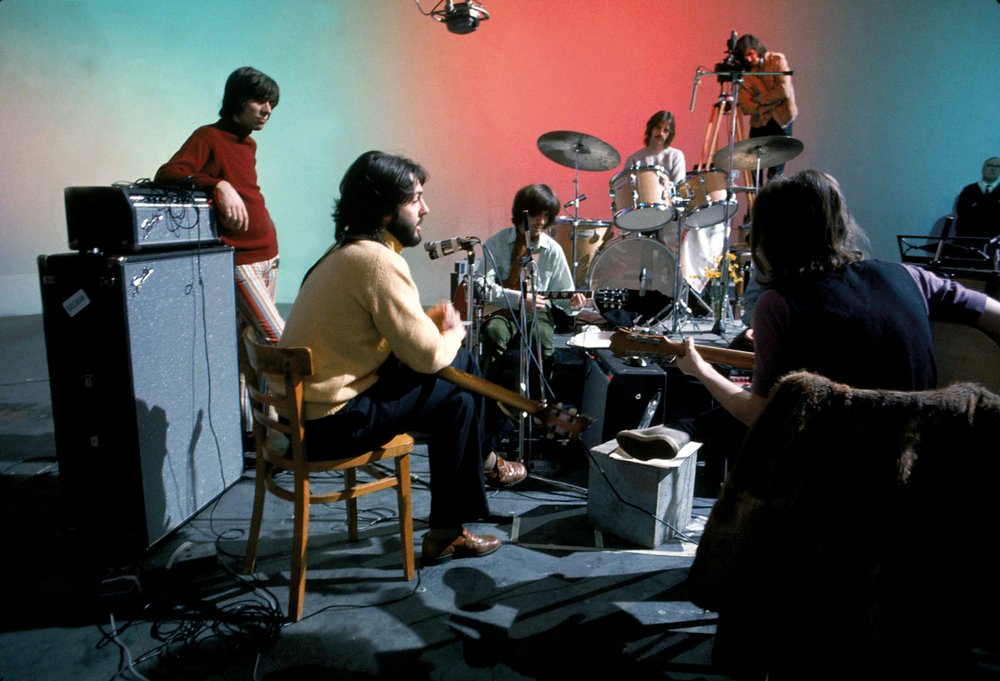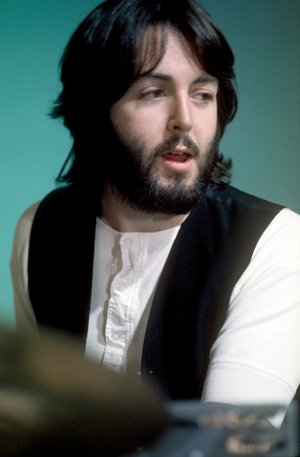 Wherever the truth lies, two new projects do add perspective to the end of the Fab Four. First out is the new Giles Martin-led reissue of Let It Be, which contains not only a fresh remix of the original album, but also the first official release of the album in its original form—the Glyn Johns recorded and mixed, Get Back. Martin is the son of Beatles producer and confidante George Martin. As the latest addition to the highly successful Beatles reissue program undertaken by Universal Music in 2017 with the release of Sgt Pepper's Lonely Hearts Club Band, Let It Be has now been reissued in several different configurations, including a "super deluxe" version which includes 27 unreleased tracks of outtakes, jams, and studio patter. The new Let It Be will be accompanied in November 2021 by a new film called The Beatles: Get Back, a reimagining of the motion picture Let It Be (the third Beatles film) that accompanied the original album's release in 1970. This new film, which uses the same footage as the original film, is the work of New Zealand producer/director Peter Jackson of Lord of the Rings fame.
While the band's dissolution can't really be heard on their final two albums, Abbey Road and Let It Be—although "The End" from Abbey Road is blunt and to the point—there is no doubt that in 1969 things between the band members were quickly unraveling. Apple Corps, Ltd., had become a byzantine financial and creative disaster. The decision, in 1966, to retire from playing live had sequestered the group and allowed current musical trends to pass it by. And John Lennon, in particular, now part of a duo with Yoko Ono, had grown constrained and dissatisfied with being a Beatle. By January, 1969, the band was in rocky shape and heading for the final crash. To try and rekindle their famous camaraderie, the band, or more accurately, Lennon, Harrison, and Starr, under McCartney's persistent cajoling, decided to film the making of a new album. Convening not at Abbey Road studio but at Twickenham Film Studios, the rehearsals in this cavernous space, which were both filmed and recorded, did not go well. The band soon retreated to their basement studio at Apple HQ on Savile Row in London, where the sessions recommenced. The famous rooftop concert, where this once supremely confident and talented live act played their last live gig together, was the coda to this painful chapter.
The original idea, for what was essentially the soundtrack to the film, was a loose and deliberately unfinished conglomeration of studio patter, takes of the entire band playing together, and abrupt transitions between songs. But once producer Glyn Johns sent the Beatles the rough mixes to what was then known as Get Back, the band changed its collective mind. Everything suddenly sounded too real, too unfinished. Add to this the fact that another batch of new songs had come into sharp focus, and the band decided to shelve the Get Back project in favor of what became Abbey Road. After Lennon officially left the group in September, 1969, the remaining members finished the recording of Get Back and handed it over to Wall of Sound inventor and American producer Phil Spector who, predictably, slathered on his usual gloss over the proceedings, adding vocal choirs and instrumental overdubs to four tracks, and swapped out "Don't Let Me Down" for "Across the Universe". The new mix and sequence, titled Let It Be after Paul's song of the same name, has been a source of controversy ever since.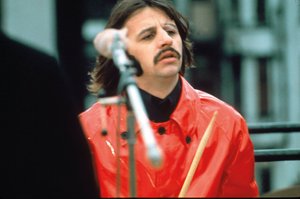 For starters, Paul was immediately displeased with the overdubs added to his song, "The Long and Winding Road," a situation he corrected when he led the charge to release Let it Be… Naked in 2003, which stripped out most of Spector's additions, substituted new takes and edits, and generally returned the album to the rougher blueprint Johns had followed in the beginning. As with all the recent Beatles reissues led by Giles Martin and approved by the two remaining members, as well as George's and John's estates, the changes to the original mixes here are minimal. Making significant changes to the Beatles iconic records is a fool's errand. Overall, the mix is a bit brighter and more expansive, with better separation between instruments and a clearer view of the slight movements of instruments and voices in space. Also included are a Blu-Ray disc with a new stereo mix in hi-res 24/96, as well as new 5.1 surround DTS and Dolby Atmos album mixes, that again, while bigger and sharper, do not change in any substantial ways the decisions made at the time of the original mixes.
As the sort of orphan album whose sessions occurred before Abbey Road, but which was not released until after Abbey Road had come out, Let It Be has never been thought of by most fans as being in the same league as The Beatles (The White Album) and Abbey Road. However, as this reissue makes clear once again, the songs on Let It Be, despite being slammed as lesser efforts by some reviewers at the time, are all top-drawer Lennon/McCartney. Though not as cohesive as the group of tunes on Abbey Road, some jammed-up songs during the Let It Be sessions, like John's "Polythene Pam" or Paul's "Oh! Darling", would later appear on Abbey Road. George's "All Things Must Pass", which appears here first, became the title track of his debut solo project. There are several bits of newly heard studio chatter added to this reissue, but alas most are short, and none are truly revelatory. The closest is a snatch of conversation called, "I Don't Know Why I'm Moaning," where John explains what's "bugging" Paul is that "it's turned into our number more than his number", at which point George chips in with the slightly clearer, "The things that worked out better for us haven't really been planned any more than this has… whatever it's going to be it becomes that." The window into the band's fabled creative process is endlessly fascinating, however. The early rock and roll clone, "One After 909", goes the entire way back to Lennon's and McCartney's first songwriting efforts together. A take of the song "Get Back," for example, features Paul laughing in rhythm as keyboardist Billy Preston's instinctual fills are absolutely perfect each time.
Reissue producer Giles Martin had this to say upon the project's completion: "After immersing myself in this time by listening to the tapes, my instinctive feeling is that Let It Be is not at all a break-up album. It sounds instead like an attempt at a reconciliation through trying to find the spark that had never previously failed to ignite their unsurpassed musical creativity."
In the book that comes with the deluxe version, Ringo—again with his goggles tinted by the passing of time—remembers that "Between the four of us it was telepathy. Sometimes it was just indescribable, really. Although there were four of us, there was one of us. All of our hearts were beating at the same time."
Not to sound ungrateful for what this reissue of Let It Be contains, but along with presenting a fuller picture of the process involved in making the album, it raises for Beatles fans the ever-present question of: if we now have unreleased tracks labeled "Take 4," "Take 11," "Take 19", and so on, when do we get to hear the rest? Will a complete version of the Let It Be sessions, or those of any of the band's other albums, ever be released? And what of the live material recorded during the band's four years, from 1963 to 1966, of active touring? As original fans age, how much longer will there be a vital market for Beatles leftovers, live shows, and ephemera? If not now… soon?